Doctor Who: The Secrets of the TARDIS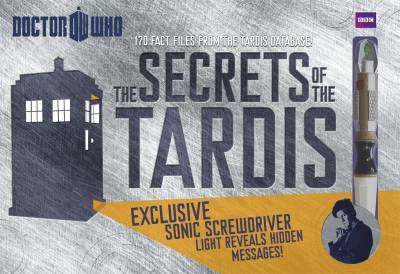 Doctor Who: The Secrets of the TARDIS
BBC Penguin Books
A fantastic Doctor Who giftbook with its very own exclusive sonic screwdriver encased in the book.
Based on the new BBC One series of Doctor Who, featuring Matt Smith as the Eleventh Doctor.
Shine the exclusive sonic screwdriver light into the TARDIS Database to reveal secret facts and messages hidden within its pages. The ultra-violet light on the sonic screwdriver reveals extra information in invisible ink.
With facts and stats on one hundred and seventy aliens, planets and people across the universe, this is an invaluable guide for anyone travelling through time and space!
Hardback 8 – 12 years
Find out more about Doctor Who children's books at www.doctorwhochildrensbooks.co.uk
Due 07 Oct 2010