Doctor Who The Pirate Planet Hardcover James Goss Signed
Available to order from www.forbiddenplanet.com
The hugely powerful Key to Time has been split into six segments, all of which have been disguised and hidden throughout time and space. Now the even more powerful White Guardian wants the Doctor to find the pieces.
With the first segment successfully retrieved, the Doctor, Romana and K-9 trace the second segment of the Key to the planet Calufrax. But when they arrive at exactly the right point in space, they find themselves on exactly the wrong planet – Zanak.
Ruled by the mysterious 'Captain', Zanak is a happy and prosperous planet. Mostly. If the mines run out of valuable minerals and gems then the Captain merely announces a New Golden Age and they fill up again.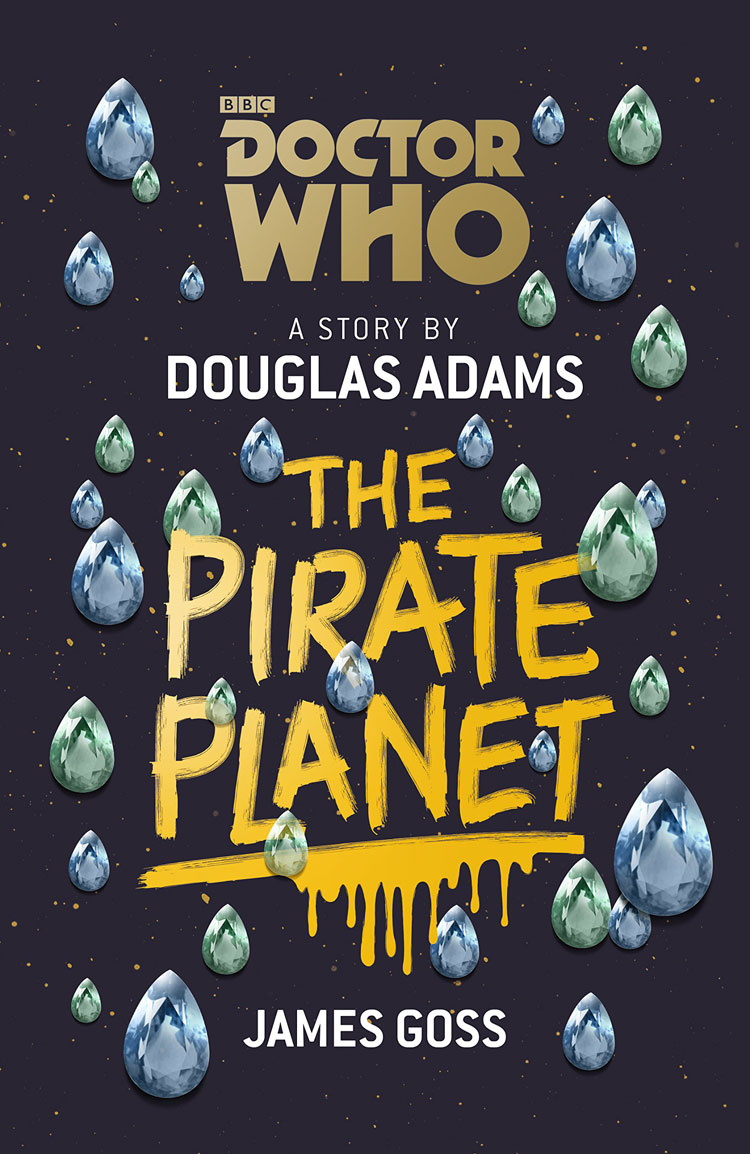 About the Author
Douglas Adams was born in Cambridge in March 1952. He is best known as the creator of The Hitch Hiker's Guide to the Galaxy, which started life as a BBC Radio 4 series. The book went on to be a No. 1 bestseller. He followed this success with The Restaurant at the End of the Universe (1980); Life, The Universe and Everything (1982); So Long and Thanks for all the Fish (1984); Mostly Harmless (1992) and many more. He sold over 15 million books in the UK, the US and Australia. Douglas died unexpectedly in May 2001 at the age of 49.
James Goss is the author of two Doctor Who novels: The Blood Cell and Dead of Winter, as well as Summer Falls (on behalf of Amy Pond). He is also the co-author, with Steve Tribe, of The Doctor: His Lives and Times, The Dalek Handbook and Doctor Who: A History of the Universe in 100 Objects. While at the BBC James produced an adaptation of Shada, an unfinished Douglas Adams Doctor Who story, and Dirk is his award-winning stage adaptation of Dirk Gently's Holistic Detective Agency. His Doctor Who audiobook Dead Air won Best Audiobook 2010 and his books Dead of Winter and First Born were both nominated for the 2012 British Fantasy Society Awards.