The Other Doctor's Sonic Available from BBC Shop
Doctor Who The Other Doctor's Sonic Screwdriver
You can now order this item post free from www.bbcshop.com
Also available from www.forbiddenplanet.co.uk or www.forbiddenplanet.com
USA customers can order from www.entertainmentearth.com
The 'Other Doctor' is the Doctor's dark chapter, an _hitherto unknown incarnation whose existence he has spent centuries repressing, a secret he wants no one to know of.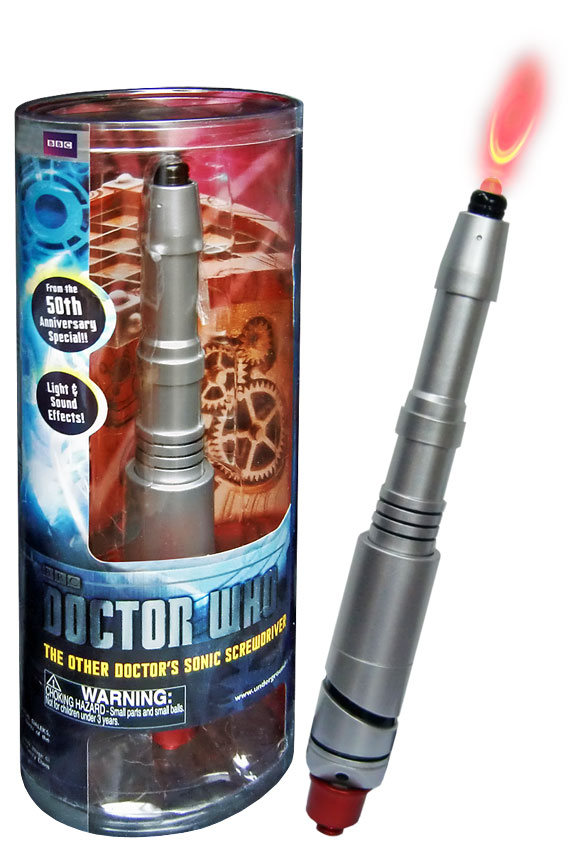 He is a relic of the past, part of the great Time War, when he spent centuries fighting alongside his fellow Time Lords against the Daleks and made the final decision to end it with a desperate act that cost that incarnation the right to use the name "Doctor".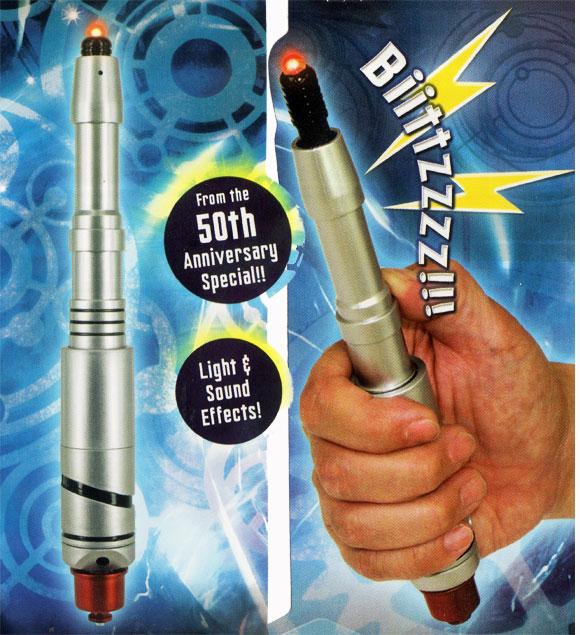 This haunted and battle-worn Other Doctor is finally forgiven after helping find a new solution to end the war, giving the Eleventh Doctor a new purpose as he heads into further adventures.
The Other Doctor's Sonic Screwdriver, as seen in the 50th anniversary episode: "The Day of the Doctor". Includes sound and light FX.
Requires 2 x AG13/LR44/L1154 button cell batteries, Demo batteries included. Ages 5+.
---
You can now order this item post free from www.bbcshop.com
Also available from www.forbiddenplanet.co.uk or www.forbiddenplanet.com
Also shown in the video above is the highly recommended 7th Doctor Jumper from Lovarzi.