Doctor Who – The Only Good Dalek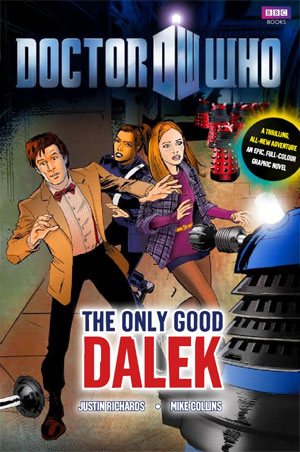 Doctor Who The Only Good Dalek
An epic adventure featuring the Daleks – and the first Doctor Who graphic novel from BBC Books!
Top-secret Station 7 is where the Earth Forces send all the equipment captured in their war against the Daleks to be analysed and examined. But somehow the Daleks have found out about Station 7 – and there's something there that they want back.
The Doctor and Amy arrive on the station, only to discover the terrible secret of Station 7. They don't just store captured Dalek technology, it's also a prison. And the only thing that might stop a Dalek is another Dalek!
Due for release on 19th September 2010.