Doctor Who The Monster Collection Cybermen DVD
Doctor Who: The Monster Collection
RRP: £10.20
Note the original images sent by the BBC were drafts.The final covers are now shown.
Correct covers with thanks to TheMindRobber
These six real 'hide behind the sofa' collections bring together episodes of the scariest and most iconic monsters from Doctor Who's classic and recent series.
Each title concentrates on a deadly enemy – The Daleks, Cybermen, Sontarans, The Master, Davros and the Silurians – and features two separate stories from popular incarnations of the Doctor, including Matt Smith, David Tennant, Tom Baker and Jon Pertwee.  These collections are perfect for younger viewers just discovering the scary delights of fifty years of Doctor Who.
The Monster Collection: The Cybermen

The Tomb of the Cybermen (1967)
The TARDIS arrives on the planet Telos where an Earth archaeological expedition, led by ProfessorParry, is attempting to uncover the lost tombs of the Cybermen. Starring Patrick Troughton as the Second Doctor.
 
Rise of the Cybermen and The Age of Steel (2006)
Lurking in the shadows are creatures made to destroy – one of The Doctor's greatest fears have come true…the Cybermen are reborn.  Starring David Tennant as the Tenth Doctor.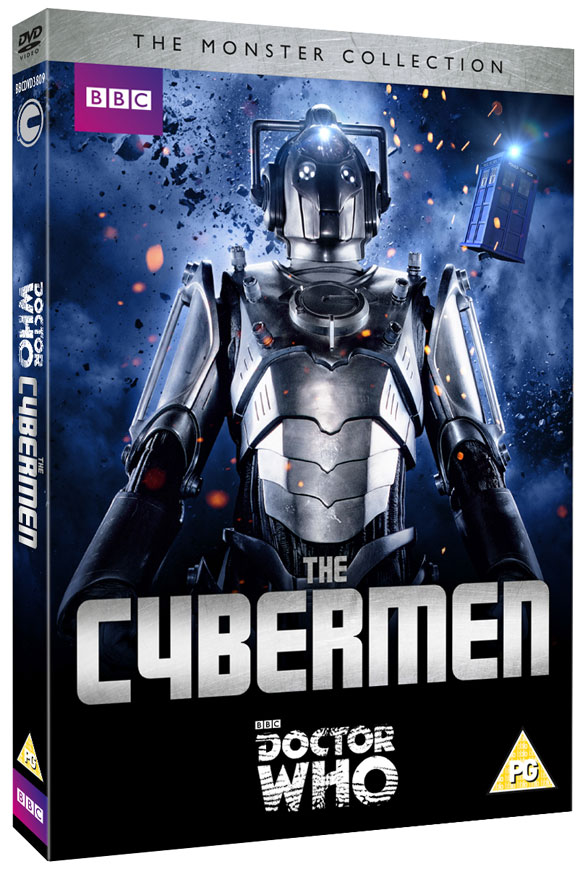 The Monster Collections will be available from 30 September 2013.