Doctor Who The Invasion Television Soundtrack Vinyl LP
Available to order from www.amazon.co.uk
The Invasion was an eight-part Doctor Who story made and transmitted in 1968. Written by Derrick Sherwin (from a story by Kit Pedler), it starred Patrick Troughton as the second Doctor and featured the Brigadier, UNIT, and the Cybermen in a 'modern Earth invasion' Doctor Who story that became a hugely influential series at the time.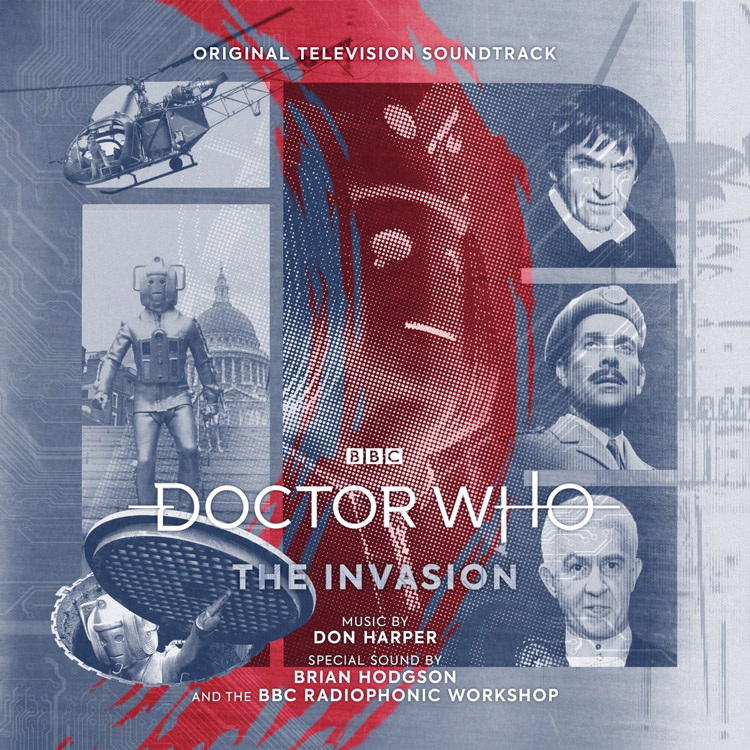 At the helm was Douglas Camfield, one of popular television's most maverick and talented directors of the 1960s and 1970s. The music was composed by Don Harper, the third Australian émigré composer (after Ron Grainer and Dudley Simpson) to work on the programme.
---
This is one of 8 Soundtrack LP's due in 2017-2018. The spines will make up an image of the Tardis as seen below.
Other titles include The Five Doctors, Survival and The Daleks