Doctor Who The Five Doctors Television Soundtrack Vinyl LP
Available to order from www.amazon.co.uk
The Five Doctors, made and transmitted as a 90-minute special in 1983, was the 20th anniversary outing for the Doctor, seeing the incumbent Peter Davison joined by previous incarnations Richard Hurndall (standing in for the deceased William Hartnell), Patrick Troughton, Jon Pertwee and Tom Baker.
The latter declined to return in person so soon after he had left, so was represented by some footage from 'lost' story 'Shada'.
The spine-chilling and atmospheric music was composed by Peter Howell at the BBC Radiophonic Workshop. It was, in accordance with normal practice at the time, mixed in mono, so is presented here within a subtle mono-compatible stereo image.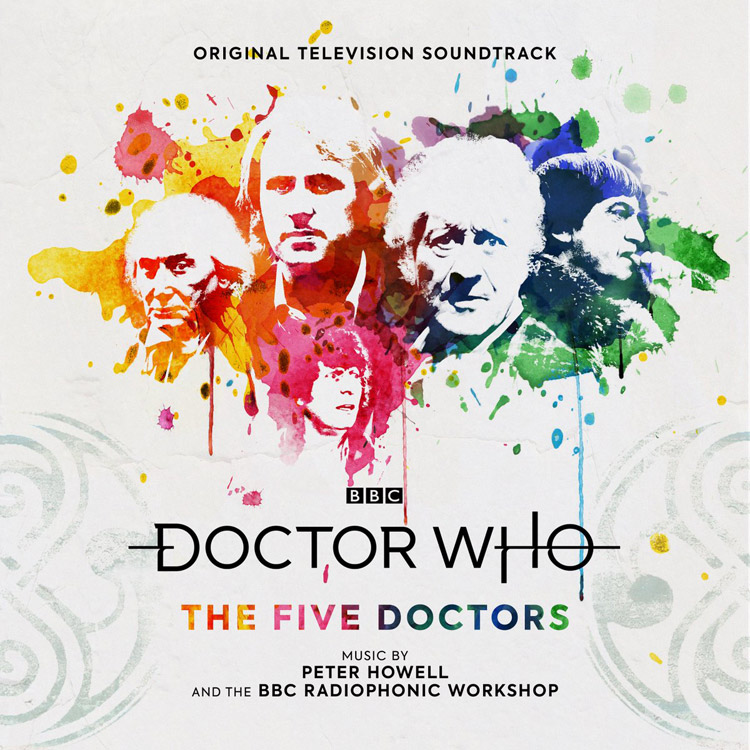 In 1995, producer Paul Vanezis was contracted by BBC Video to produce a 'Special Edition' of the story, extended beyond the original length (as determined by the transmission slot) and featuring updated visual effects.
It was also decided to mix it in Dolby Surround (later updated to full 5.1 surround for DVD) so Peter Howell was called in to rework the music.
---
This is one of 8 Soundtrack LP's due in 2017-2018. The spines will make up an image of the Tardis as seen below.
Other titles include The Invasion, Survival and The Daleks