Doctor Who – The Eleventh Hour: A Critical Celebration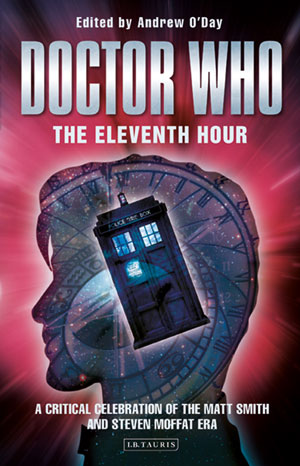 Doctor Who – The Eleventh Hour: A Critical Celebration of the Matt Smith and Steven Moffat Era
Released September 2013
During 2013, Doctor Who, the world's longest running science fiction show, celebrates its 50th birthday.
Published to celebrate the Doctor's anniversary, this book provides a valuable record of the current Matt Smith Doctor, who arrived in 2010 and is still travelling in time and space. This first book devoted solely to the Steven Moffat/Matt Smith era is written by experts on the Doctor.
It is wide-ranging and varied in viewpoint and explores such issues as the performance of the Doctor, the gothic and fairy tale genres, the portrayal of history on screen, gender and sexuality, the phenomenon of Christmas television, the transatlantic dimensions of the programme, its look and sound, promotional culture and audience response. Also discussed are Doctor Who interactive games and the spin-off The Sarah Jane Adventures.
Written in accessible style, the book will be a valuable contribution to the expanding literature on Doctor Who, for fans, watchers of sci fi TV and students alike.
Available to order from www.amazon.co.uk