Doctor Who Target novels 1973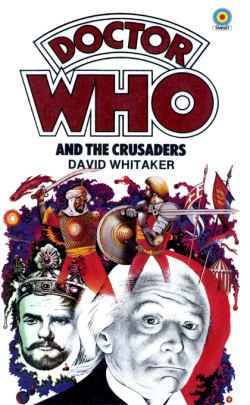 DOCTOR WHO
AND THE CRUSADERS
Based on the BBC television serial by David Whitaker by arrangement with the British Broadcasting Corporation
David Whitaker
Back on Earth again, Tardis lands DOCTOR WHO and his friends into the midst of the harsh, cruel world of the twelfthcentury Crusades.
Soon the adventurers are embroiled in the conflict between Richard the Lionheart and the Sultan Saladin, ruler of the warlike Saracens…
Published 2 May 1973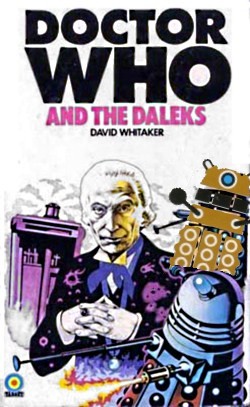 Doctor Who and the Daleks
David Whitaker
This is DOCTOR WHO's first exciting adventure–with the DALEKS! Ian Chesterton and Barbara Wright travel with the mysterious DOCTOR WHO and his grand-daughter, Susan, to the planet of Skaro in the space-time machine, Tardis.
There they strive to save the peace-loving Thals from the evil intentions of the hideous DALEKS. Can they succeed? And what is more important, will they ever again see their native
Earth?
Published 2 May 1973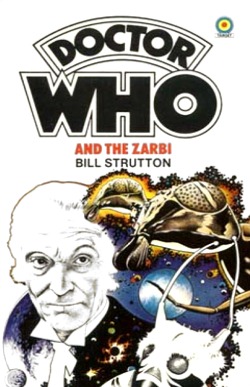 DOCTOR WHO AND THE ZARBI
Bill Strutton
Illustrated by John Wood
It was almost quiet inside Tardis. There was only a slight hum from the control column, where Doctor Who bent and peered at his instruments.
He flipped a switch. A panel on the ship's control board glowed. A needle on it flickered into life, unsteadily at first.
Then it began dancing wildly back and forth across the scale…
Published 2 May 1973
Other Places of interest…
Wikipedia Resource for Target Doctor Who Novels with selectable dates, numbers and listings.
On Target A comprehensive guide to the Target novelisations including Alternative covers.