Doctor Who Tardis Subtle Suit Jacket

Available to order exclusively in the USA from www.fun.com
No chameleon circuit? No problem.
The chameleon circuit gives the TARDIS the ability to camouflage its true nature from unwanted attention.
Items Included…
Suit Jacket
Tie
Pocket Square
Matching trousers available separately
Only to the eyes of the Doctor and his trusted companions does the time machine reveal the hidden world of traveling through the continuum of time and space.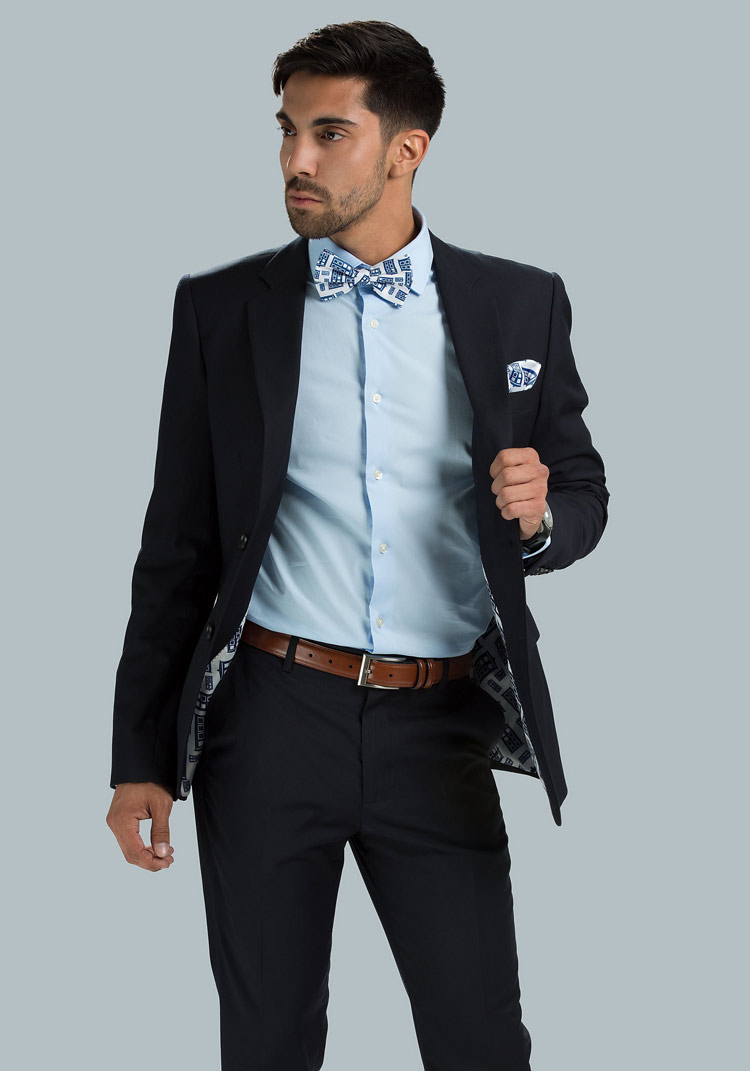 That Time Lord technology is highly guarded and unavailable to the mere mortals of Earth, but here is the next best thing.
This Secret Identity TARDIS suit achieves the same effect of duality, but through the use of subtle design details that only those initiated into the world of Doctor Who will have the perception to appreciate.
Jacket
80% polyester 20% rayon.
Slim fit for a tailored look.
Two interior pockets; three exterior pockets.
Custom debossed buttons on front and cuffs.
Double vent.
Custom embroidery on right wrist.
Dry clean only.
Bow Tie
Fully adjustable; hook clasp.
The navy blue exterior hints at the British police box color scheme, while the elegant satin interior of the jacket features a repeating TARDIS pattern that can only be seen by you and your own trusted companions, should you choose to show them, much like the real TARDIS.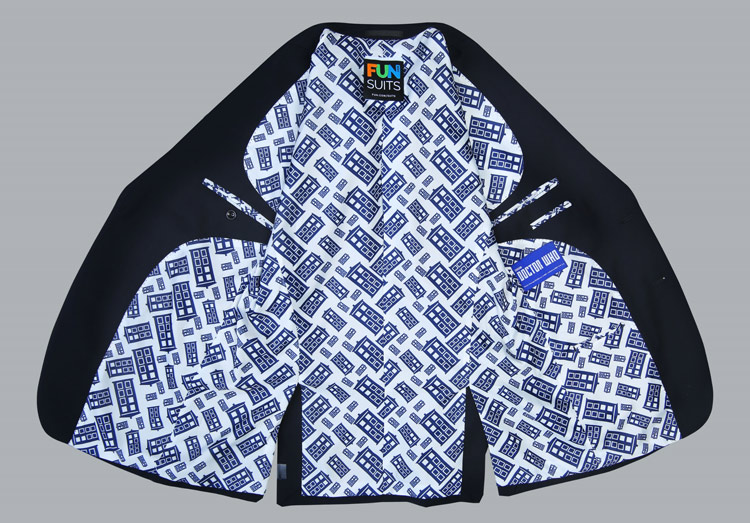 The matching bow tie and pocket square bring a cheeky splash of your hidden Time Lord passion into plain view without giving it all away. A tiny TARDIS adorns each sleeve button, while an embroidered version of the time machine decorates the wrist.
Without access to a chameleon circuit it's hard to stay subtly attuned to your Doctor Who dedication, but this unique and stylish suit will give you the ability to do precisely that in any situation, business, casual, or temporal.