Doctor Who Tardis / Dalek Lunch boxes (AU)
Doctor Who Tardis / Dalek Lunch boxes
Please note we can only see these listed for sale on Australian websites at present.
Doctor Who retro style Tardis and Dalek Lunch boxes featuring the Tardis with explosive background and the supreme, eternal and drone Daleks.
Exterminate those that try and steal your lunch with the Doctor Who Dalek 3-up Exterminate Lunchbox….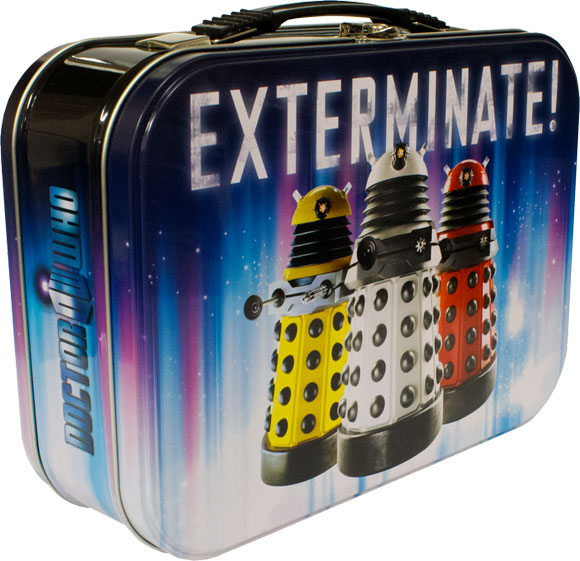 Keep your lunch safe while travelling through space with the TARDIS Explosion Retro Lunchbox…