Doctor Who Talking Plush: Cyberman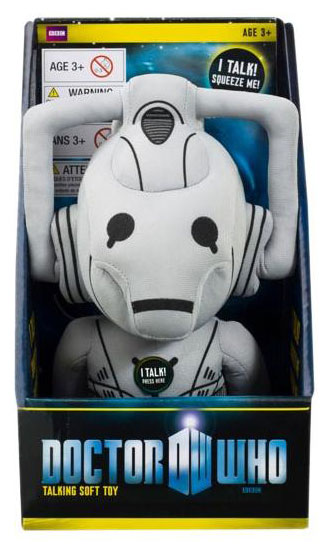 Doctor Who Talking Plush: Cyberman
Based on the incredibly popular television series, this brilliant plush embodies that distinctive look and feel of the longest-running sci-fi TV series in the world, that is to say, retro futuristic!
Showcasing the very best from the Doctor Who rogues gallery, this release features the iconic Cybermen. Traditionally cold and emotionless figures, encased in steel suits, this charming plush reimagining puts a little soul back into the circuit board.
This excellent 9″ Plush features the spoken phrases "Upgrading is compulsory" and "You will become like us or you will be deleted" In the 30th century, the Cybermen had been at war with Earth for hundreds of years, might be worth getting one on your side.