Doctor Who Sonic Screwdriver Cutlery Set
Even the good Doctor needs a nice set of cutlery that's in keeping with his hard-earned image. That's where this Doctor Who Cutlery Set comes in. Dine like a Time Lord with your very own fork, knife, and spoon modelled after Doctor Who's Sonic Screwdriver!

Available to order in the USA from www.thinkgeek.com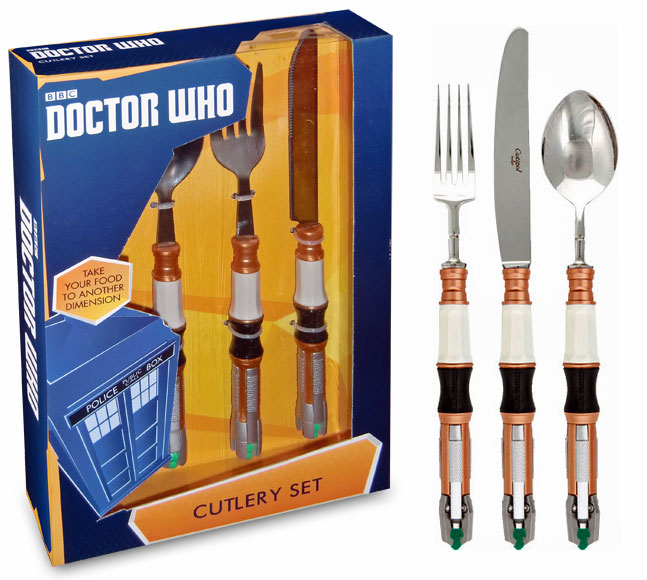 ---
Doctor Who Melamine Square Plate Set

Available to order from www.thinkgeek.com
If any tableware ever was, these plates were clearly meant for fish fingers and custard. Yep. We highly recommend against serving souffle on these. After all, where would you get the eggs?