Doctor Who Series 11 Companion Figures Teaser
The first teaser photo of the Graham, Ryan and Yaz 5.5″ scale figures has been revealed by Al Dewar, Creative Director at Character Options on Twitter: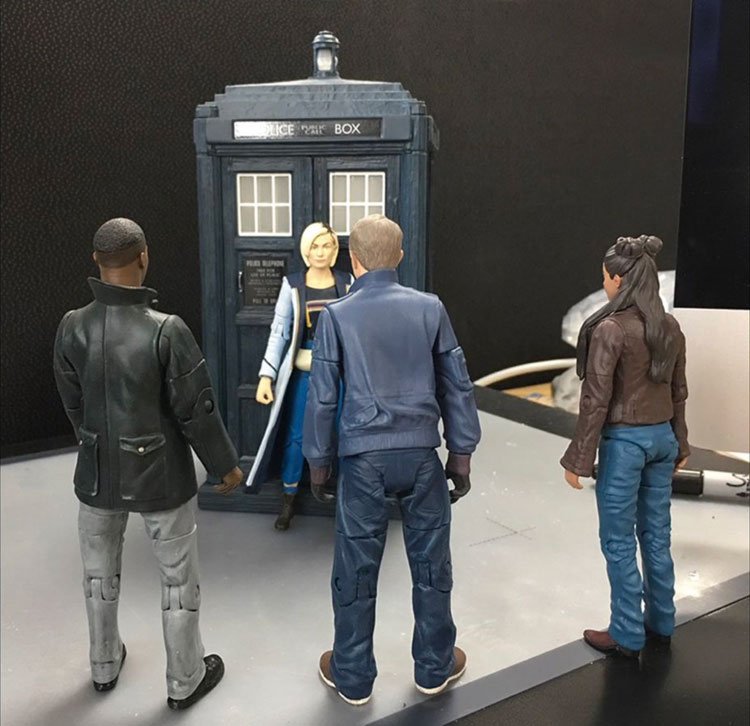 The figures were first shown at the 2019 London Toy Fair although at the time no photography was allowed.
We were lucky enough to see them 1st hand and although the bodies reuse primeval parts the face sculpts were superb. Entirely new tooling would have made the figures to expensive, a retail price of £24.99 for the set was the intention at the time although its been suggested they might get released separately.
The image also shows the 13th Doctor Tardis and a presumably a new variant of the 13th Doctor with Bum Bag. A 13th Doctor with purple top has also been shown.
Unless something has changed, The Tardis and companion set are not due for release until next year (assuming enough retailer interest).