Doctor Who Series 1 Steelbook Blu-Ray
Available to order from www.amazon.co.uk
Relive the acclaimed first series of Doctor Who with this limited edition Steelbook exclusive to Amazon.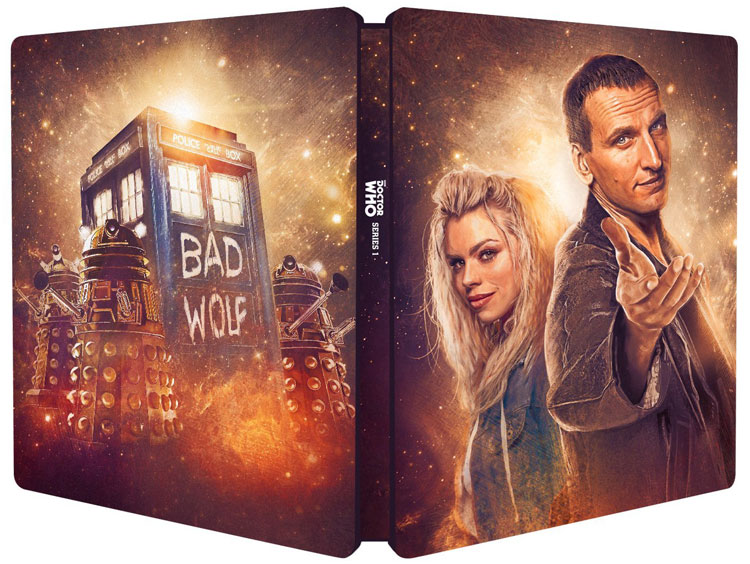 Christopher Eccleston's Doctor is wise and funny, cheeky and brave. An alien and a loner (it's difficult keeping up with friends when your day job involves flitting through time and space), his detached logic gives him a vital edge when the world's in danger.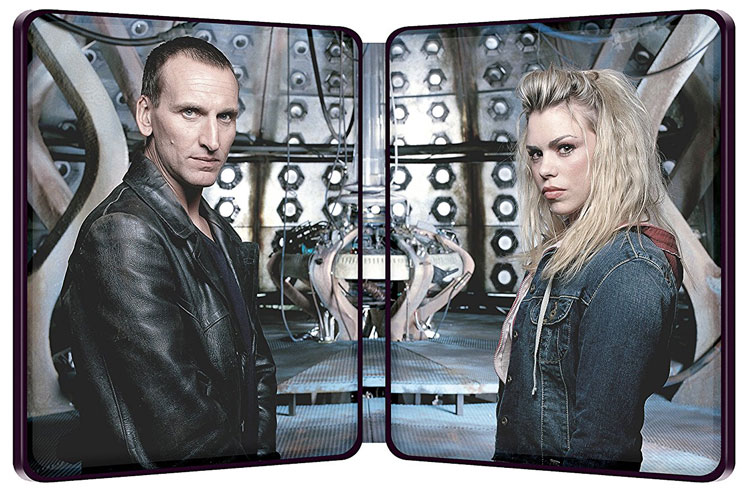 But when it comes to human relationships, he can be found wanting. That's why he needs new assistant Rose. Rose is a shop-girl from the present day. From the moment they meet, the Doctor and Rose are soulmates.
Extras
BBC Breakfast interview with Christopher Eccleston
Destroying The Lair
Making Doctor Who with Russell T Davies
Walking The Dead
Laying Ghosts
Series Launch and Episode Trailers
Storyboard of Opening Trailer
Deconstructing Big Ben
On Set with Billie Piper
Mike Tucker's Mocks of Balloons
Designing Doctor Who
The Adventures of Captain Jack
13 episodes of Doctor Who Confidential: Cutdown
13 audio commentaries featuring: Russell T. Davies, Billie Piper, John Barrowman, Steven Moffat, Mark Gatiss, Annette Badland, Simon Callow, Julie Gardner, and many more.
Easter Egg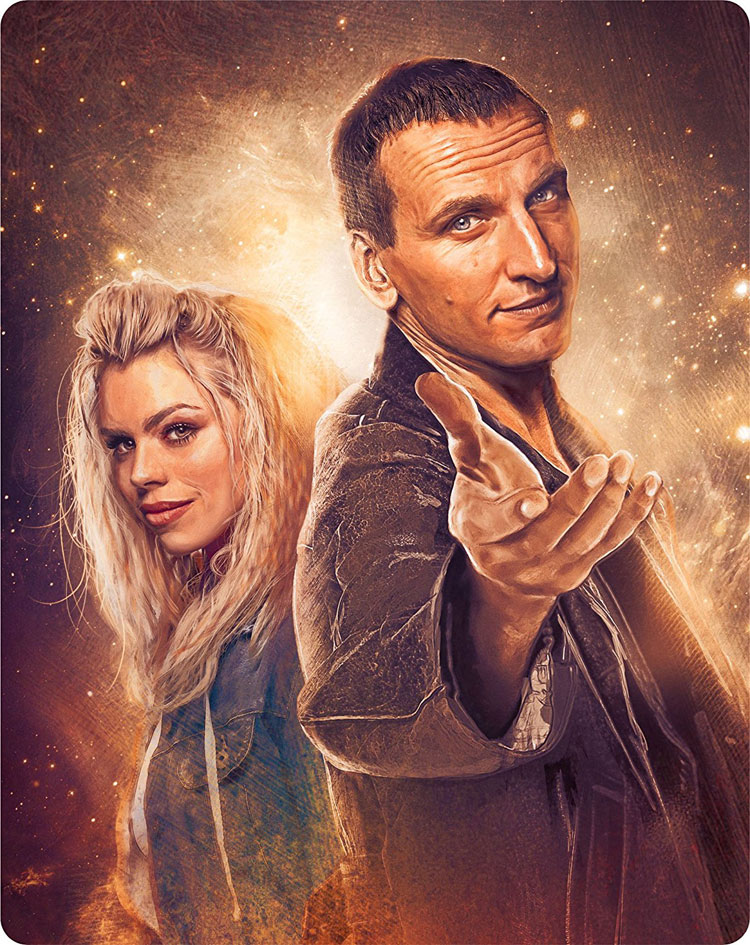 They understand and complement each other. As they travel together through time, encountering new adversaries, the Doctor shows her things beyond imagination.
She starts out as an innocent, unfettered by worldly concerns. But she ends up an adventurer who, by the end of the series, can never go home again…