Doctor Who Pop! Funko Figures a Closer Look
We take a look at some of the Doctor Who Pop! Funko Vinyl figures thanks to Underground Toys.
What's in Wave One:
Adipose
Dalek
12th Doctor
11th Doctor
10th Doctor
4th Doctor
TARDIS
Cyberman
Weeping Angel
Below are some of the Doctor Who Pop! vinyl figures we now have.
The 10th Doctor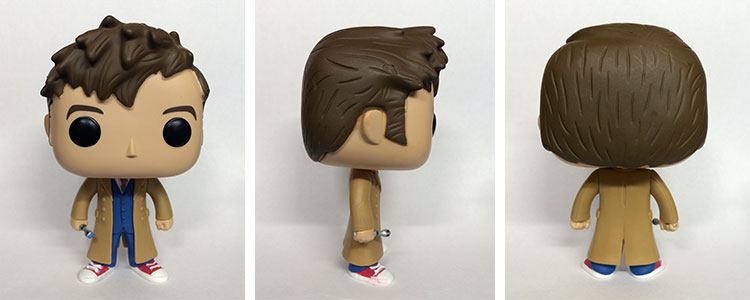 The 11th Doctor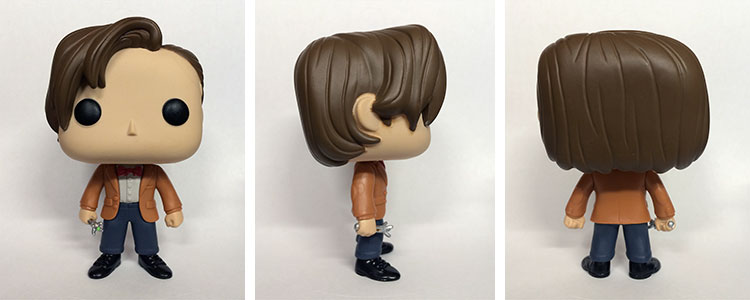 The 12th Doctor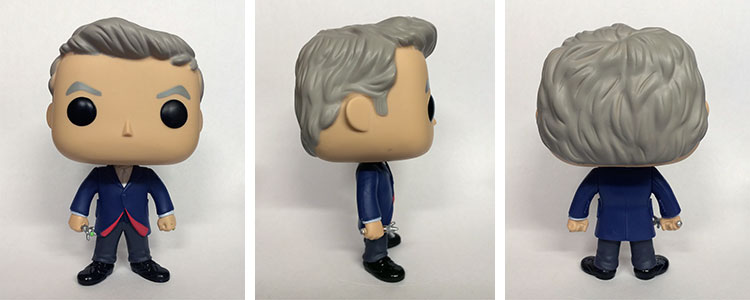 Packaging
As shown in their boxes. Although some people believe they should stay in boxes, the good thing is there's no tape or string in the packaging so it's easier to take them out and place them back in again.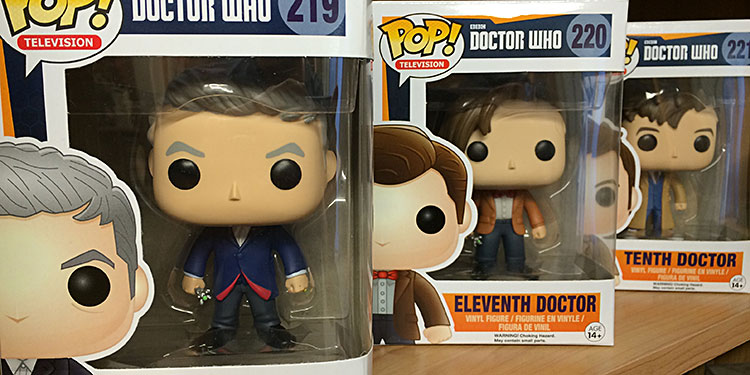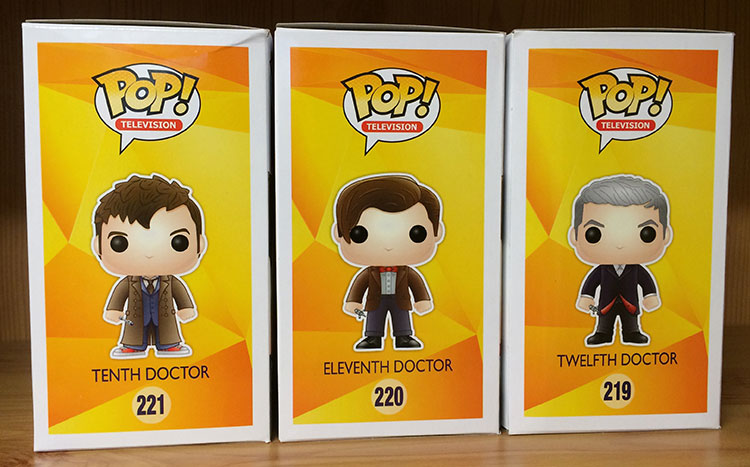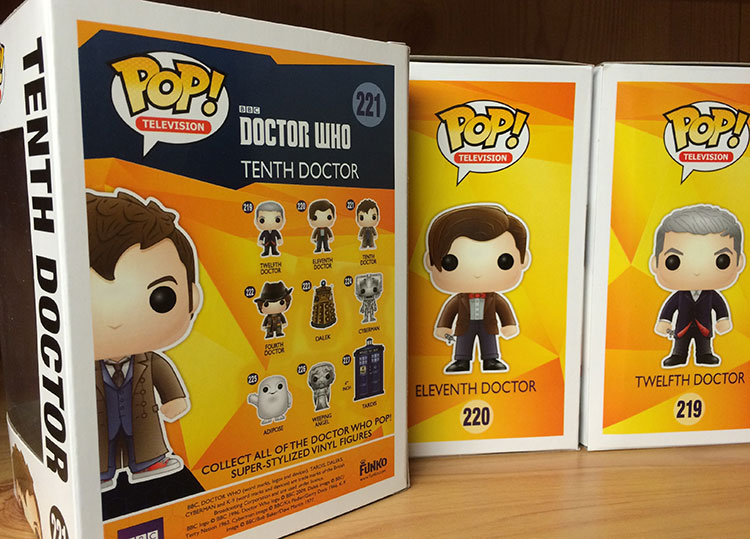 A few photos below comparing the scale of the figures
The 10th Doctor Pop! Vinyl and 3.75" Dalek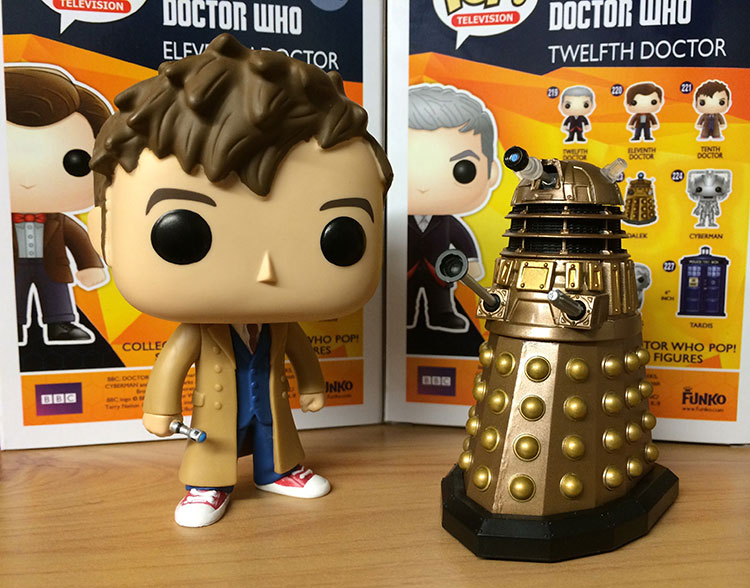 The 10th Doctor and a couple of the Time Squad figures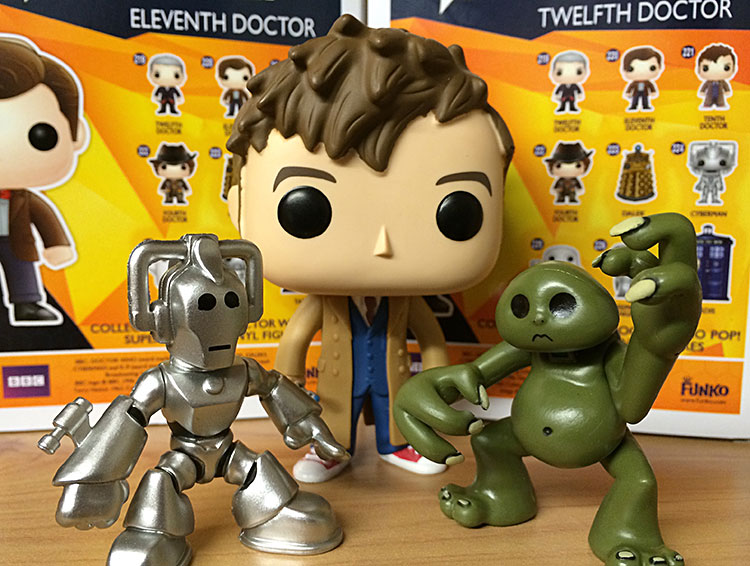 A few of the extra Pop! Vinyl figures, mostly exclusive to various areas, mostly Forbidden Planet in the UK

Your collection
Have you been collecting the Pop! Vinyls? If you have which ones have you collected and which are your favourites?
---

Available to order in the UK from www.bbcshop.com

Available to order in the UK from www.forbiddenplanet.co.uk

Also available to order from www.forbiddenplanet.com

Available to order in the USA from www.amazon.com

Also available to order from www.entertainmentearth.com

Available to order in Australia from www.popcultcha.com