Doctor Who – Mini Talking Eleventh Doctor Plush
Doctor Who – Mini Talking Eleventh Doctor Plush
Available to order from www.forbiddenplanet.co.uk
Travel through time and space with Doctor Who!
Based on the incredibly popular television series, this brilliant mini talking plush clip-on embodies that distinctive look and feel of the longest-running sci-fi TV series in the world, that is to say, retro futuristic!
Showcasing the eleventh Doctor in talking plush form, complete with a bow-tie (because bow-ties are cool) and his ever trusty sonic screwdriver which comes with a green LED light and sound effects!
Sound effects may include but are not limited to: the spoken phrase 'Hello I'm the Doctor' and sounds from the eleventh Doctor's sonic screwdriver.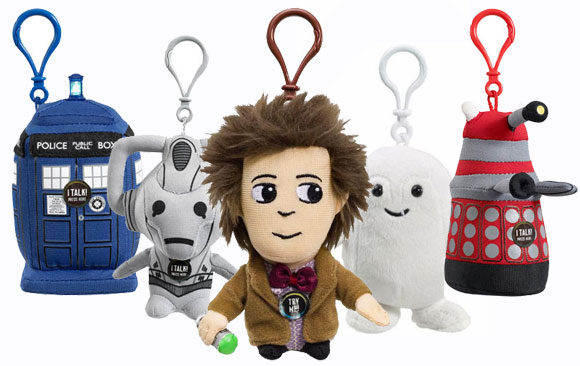 Available to order from www.forbiddenplanet.co.uk