Doctor Who Magazine Special #46 Toys and Games
The latest special edition of Doctor Who Magazine is devoted to the many Doctor Who toys, games and other collectables that have been issued since the early 1960s.
One hundred pages of all-new content includes comprehensive guides to the toys produced in each decade, a look at some prototype designs that never reached the shops, the story of the rarest Doctor Who toy of all and a ringside seat at a Doctor Who board game marathon.
Other highlights include the story of Denys Fisher's 1970s range of Doctor Who toys and exclusive interviews with the people behind the Dapol and Character ranges of action figures.
Final Cover…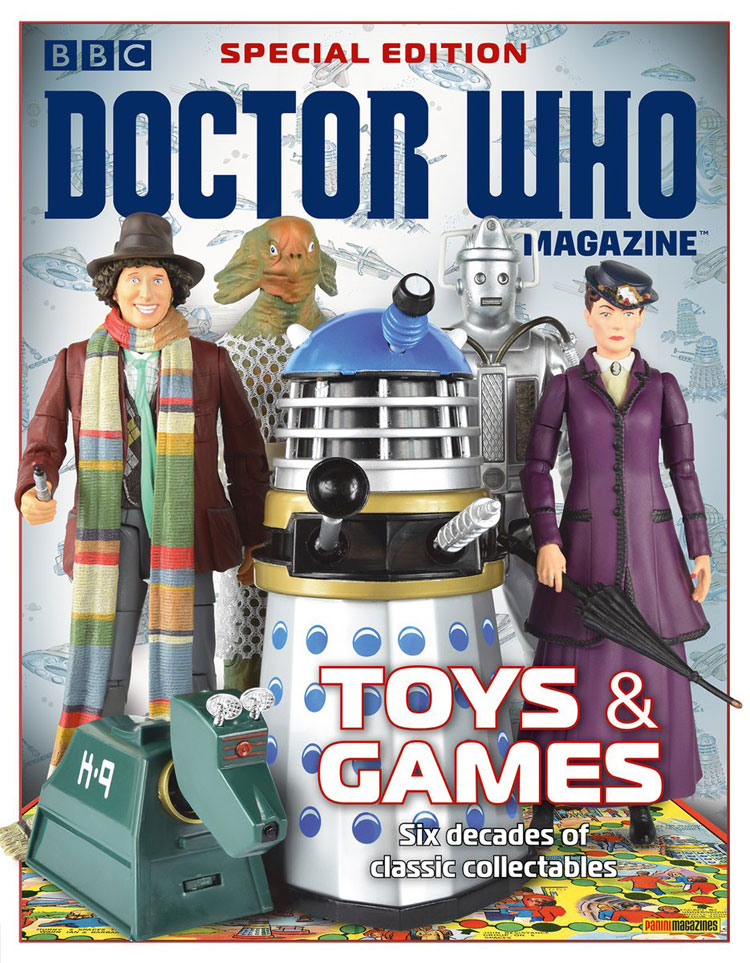 Solicited Cover…
In Shops: Jun 14, 2017 (USA Date)