Doctor Who Limited Edition Regeneration Watch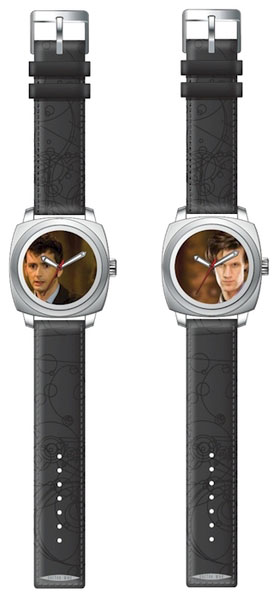 Doctor Who Limited Edition Regeneration Watch
A lenticular face-changing 'regeneration' design transforming between the 10th and 11th Doctors.
It is a limited edition of just 2500 pieces, each etched with it's own unique edition number.
Gallifreyan symbols are embossed into the leather strap and the piece is supplied gift-boxed.
UK P&P IS £5 BY SPECIAL DELIVERY, BUT THE FIRST 100 PRE-ORDERS WILL BE POST-FREE UK!
EU/Overseas shipping, £6 & £10 respectively, on an International Signed For service.
You can order from Scificollector Here