Doctor Who: Kamelion Collecton Boxset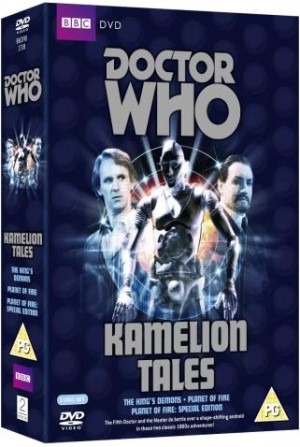 Doctor Who: Kamelion Collecton Boxset
Two episodes of the classic sci-fi series featuring the Fifth Doctor, Peter Davison, and the shape-changing android Kamelion.
In The King's Demons (1983), the renegade Time Lord forces Kamelion (Gerald Flood) to pose as King John in 13th century England.
Planet of Fire (1983) sees the Doctor (Davison) and Turlough (Mark Strickson) arriving in Lanzarote on Earth to investigate the transmission of an unusual signal that turns out to be emanating from a mysterious alien artefact.
Release date: 14/06/2010