Doctor Who Insider Magazine Special Edition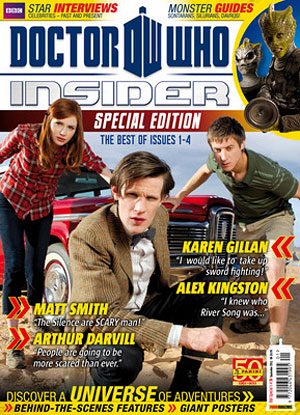 Doctor Who Insider Magazine Special Edition
The best of issues 1-4. Doctor Who Insider is officially licensed by BBC Worldwide and will feature 100% original material, celebrating all eras of Doctor Who.
Each issue will explore the fantastic Doctor Who universe with star interviews, behind-the-scenes features, character and monster guides, news and pictures from the world of Doctor Who fandom, and an in-depth look at the latest Doctor Who releases.
Plus, every issue will include a double-sided fold-out poster.