BBC Shop Exclusive Holographic 5″ 10th Doctor
Doctor Who BBC Shop Exclusive Holographic 5″ 10th Doctor Figure
Available to order now from www.bbcshop.com Price £12 with FREE post.
Unveiled at the Doctor Who 50th Celebration BBC Shop are happy to offer this 5″ Holographic Tenth Doctor action figure. David Tennant's translucent figure features his silver pinstripes and brown tie.
The 10th Doctor appears as a hologram in two episodes, Blink and Doomsday. Like this limited edition (5000 pieces in total) the appearance of the hologram 10th Doctor is rare and special thing.
Exclusive to BBCShop.com order today with free delivery.
Please note that this figure is shipped loose in a sealed plastic bag.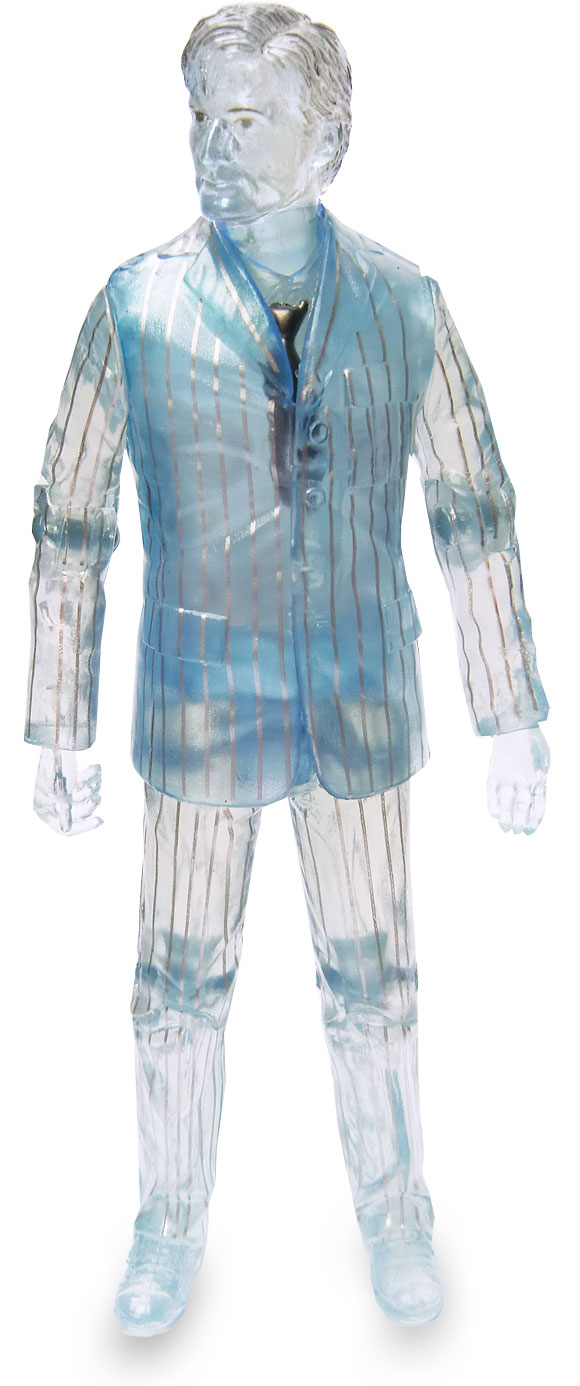 Available to order now from www.bbcshop.com £12 (Please bear in mind this INCLUDES post)