Doctor Who Holiday Sweatshirts (Thinkgeek)
Available to order in the USA from www.thinkgeek.com
We love seeing that stack of holiday presents under the tree. When you're opening your gifts, do you start with the small ones or the big ones? When we were little, we always started with the big ones, but as we've aged, we've found that much like the TARDIS the small ones seem to hold goodies exponentially more vast than their outer dimensions promise.
These Doctor Who holiday sweatshirts are perfect for watching the holiday special (or binge watching the previous years while you get ready for the new one). Both on royal blue, the TARDIS pattern also has question marks and sonic screwdrivers in the pattern.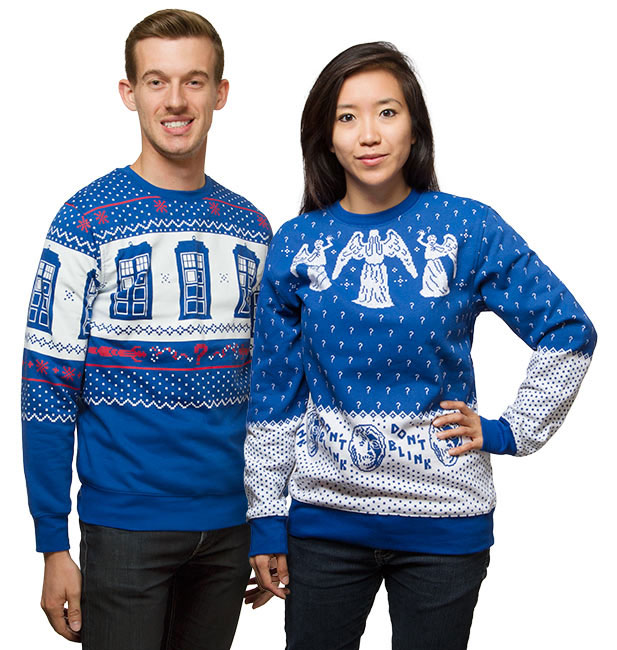 The Weeping Angels pattern has both types of angels (face covered vs. attacking) plus a question mark motif with screaming angel faces below and the words "Don't Blink" repeated. Don't have to tell us twice. These designs are ThinkGeek exclusives. 80% cotton / 20% polyester. Ribbed cuffs on sleeves and at waist. Machine wash cold, gentle cycle. Tumble dry low or lay flat to dry. Imported. Not intended for children 12 and under.