Doctor Who Figurine Silver Dalek Drone Bonus Edition 2
G
Watch out; the Daleks are here! From the hit BBC TV series, comes this brilliant bonus edition Dalek Drone Model joining the Doctor Who Collection.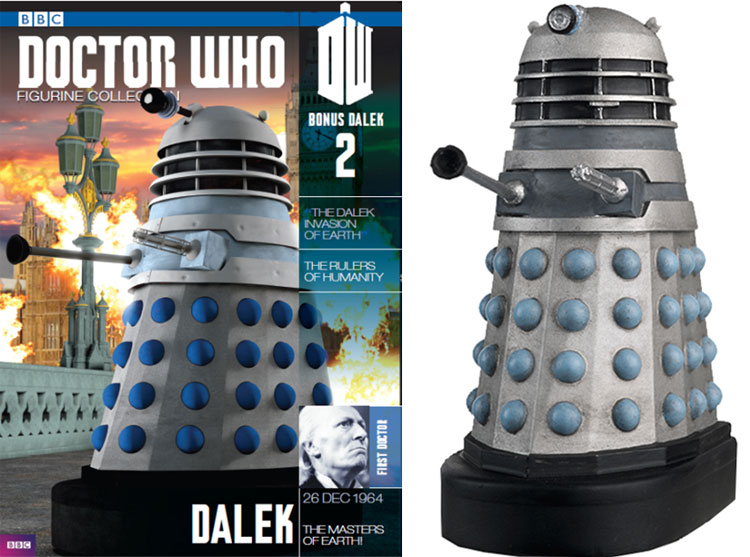 Your figurine shows one of the Dalek drones from "The Dalek Invasion of Earth" Standing 7.5cm tall, part of the invasion force that has conquered Earth, wiped out most of the population and turned the surviving inhabitants into Robomen or slaves.
Comes with a magazine, read every adventure with the Dalek Drone brought under the microscope and a look behind the scenes at the making of the classic adventure from 1964!