DWE Exclusive iPhone 5 &5s TARDIS Case
Doctor Who Experience Exclusive iPhone 5 &5s TARDIS Case
Located onsite at the Doctor Who Experience, visit the Doctor Who Experience Store to view our range of official Doctor Who merchandise including including the famous Sonic Screwdriver; the latest Doctor Who t-shirts and collectable character figures including the popular Doctor Who Titan Vinyl figure range, from the official Doctor Who Store.
Now available exclusively to the Doctor Who store, are the highly anticipated iPhone 5 &5s TARDIS silicone case (£11.99) and River Song Diary notebook (£9.99). Designed and produced especially for the store, the Doctor Who Experience is the only place in the UK you can purchase these fan essentials – make sure you purchase these whilst stocks last!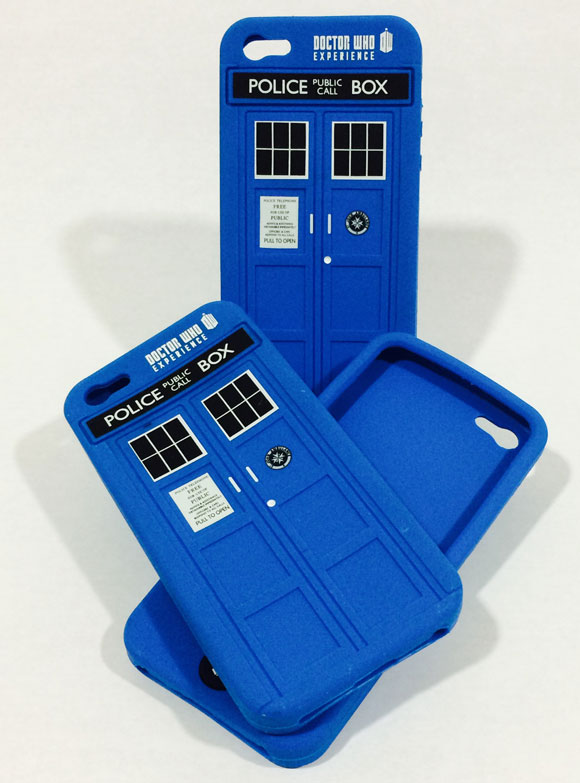 With DVDs, stationery, homeware and posters also available, find all the Doctor Who memorabilia you could wish for at the Doctor Who Experience Store.
The store is open daily 10am-5pm and can be visited without attending the Experience itself.
---
Doctor Who Walking Tours – more dates added
The official Doctor Who Walking Tours have now been extended to Sunday 31st August, allowing you further opportunities to get even closer to your favourite show this summer.
Running every Friday, Saturday and Sunday across July and August, let our expert tour guides take you on a journey back through time to see and experience the very locations where Doctor Who was filmed in Cardiff!
An absolute must for any Doctor Who fan, visit our official Doctor Who Walking Tours page for more information and details on how to book.