Doctor Who 11th Doctor Adventures Audio CD Set
Available to order from www.amazon.co.uk
Matt Smith, Arthur Darvill and Meera Syal are among the readers of this exclusive collection of original audio adventures.
Join the Eleventh Doctor on journeys in Time and Space in the stories The Runaway Train by Oli Smith; The Ring of Steel by Stephen Cole; The Jade Pyramid by Martin Day; The Hounds of Artemis by James Goss; The Gemini Contagion by Jason Arnopp; Eye of the Jungle by Darren Jones; Blackout by Oli Smith; The Art of Death by James Goss; Darkstar Academy by Mark Morris; Day of the Cockroach by Steve Lyons; The Nu-Humans by Cavan Scott & Mark Wright; The Empty House by Simon Guerrier; Sleepers in the Dust by Darren Jones; and Snake Bite by Scott Handcock.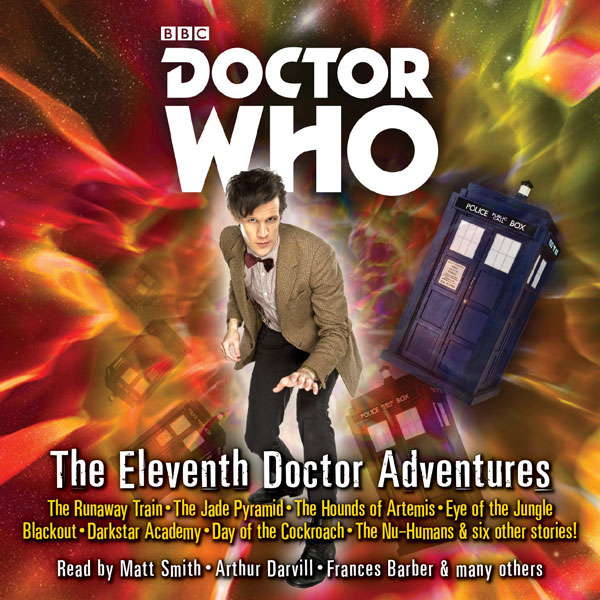 The readers are Matt Smith; Arthur Darvill; Clare Corbett; Meera Syal; David Troughton; Stuart Milligan; Raquel Cassidy; Alexander Armstrong and Frances Barber. Duration: 15 hours approx.