Doctor Who DVD Files Issue 79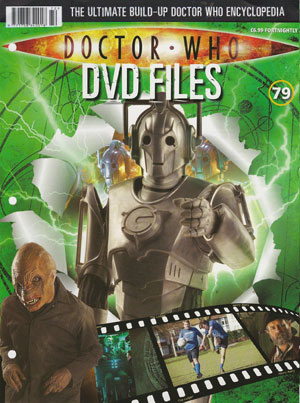 Doctor Who DVD Files Issue 79
Available every fortnight, the magazine builds up into the ultimate Doctor Who Encyclopedia."Doctor Who DVD Files is something unique – it's not just a chance to collect every episode of the series since the Doctor's return, the pull-apart magazine is incredibly ambitious.
Every fortnight you get pages packed with information and specially commissioned artwork.
It is currently planned to extend the DVD files to 110 issues.