Doctor Who Dr.Men Figurines Due This Year
Available to order from www.forbiddenplanet.com
Also available to order from www.amazon.co.uk
With thanks to BBC Worldwide
BBC Worldwide secures UK licensing deal with RP2 Global for Doctor Men figurines
Doctor Who licensor BBC Worldwide and Mr Men licensor Sanrio have announced they have signed RP2 Global to launch a range of Dr Men figurines in the UK.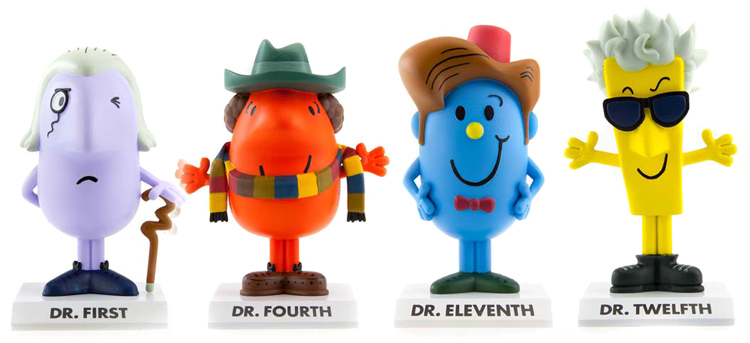 The fist wave of product will launch this autumn and will feature Dr. First, Dr. Fourth, Dr. Eleventh and Dr. Twelfth.
The figurines mirror characters in the Dr Men book series, which is published by Penguin Random House, and sees Doctor Who and The World of Hargreaves in a brand mashup bringing to life Doctor Who characters in the distinctive story-telling and illustrative style of Roger Hargreaves.
Rikesh Desai Licensing Director for Merchandise & Gaming, BBC Worldwide said: "The Doctor Who Mr Men mashup is an innovative development for the brand. RP2 have successfully captured the charm of the original illustrations in these figurines. Doctor Who fans will no doubt embrace them with as much enthusiasm as they did the books. This deal is a great start for our relationship with RP2 Global."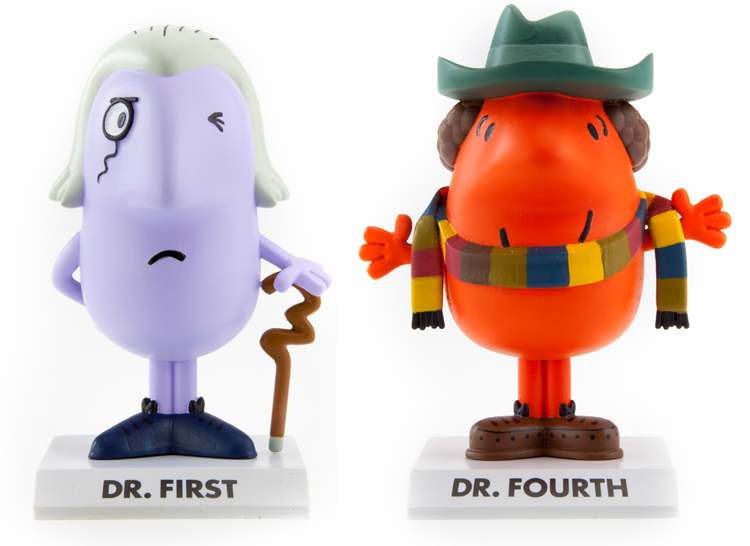 Simon Cox, Managing Director of RP2 Limited, added; "Working with BBC Worldwide and Sanrio on this very prestigious license is hugely exciting for RP2. The books look amazing and will act as a fantastic awareness builder for our products. The amount of interest that already exists in the market is sure to make our launch a huge success. We can't wait to get started!"
Alastair McHarrie, Licensing Director at Sanrio said; "We are delighted with how well the Dr Men books have been received by Doctor Who fans and I am sure they'll be very excited to hear that an accompanying range of figurines are about to hit the market too."
News of the deal follows the BBC's recent announcement that Jodie Whittaker will be the new Doctor. She will be the thirteenth Time Lord and takes over from Peter Capaldi who leaves the franchise at Christmas.
The figurines are scheduled for Autumn / Winter 2017 RRP £9.99 and are on average around 105mm tall and sold in window box packaging.