Doctor Who Dr.Men Figurines – A Closer Look
Doctor Who Dr.Men Figures are available to order from www.amazon.co.uk
They are also available to order from www.forbiddenplanet.com
---
With thanks to RP2 Global.
Ever since the first glimpse of the Doctor Who Mr. Men mash-up books people were asking "I wonder if we will get figures of these" – well, here they are.
Announced some time ago many collectors and fans will have already received their pre-ordered figurines from forbiddenplanet but stock is now becoming more widely available from retailers such as amazon, smythstoys and ebay.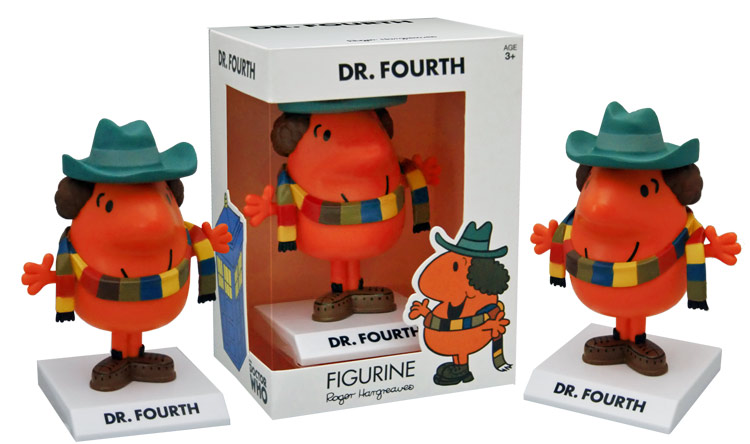 Each figurine is supplied in window box packaging and has a look that exactly matches the Hargreaves books. They are up to 15cm in hight.
Each one comes with its own labelled stand which is removable if required.
The first four follow the same release schedule as the books with more waves expected to follow, possibly along with other characters and novelties.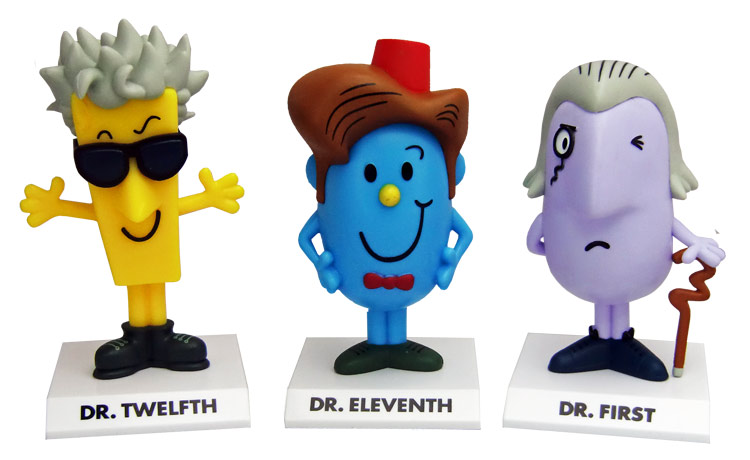 As you can see every Doctor has a totally unique look with features associated with their incarnation such as the hair and glasses for the 12th Doctor .
As these are figurines there is no articulation although its not really essential on this type of merchandise.
I'm sure many will look forward to adding these, and the already seen other Doctors (In The Books) to their collection along with we hope a Dr. Thirteenth!