Doctor Who Dalek Vehicle Mega Playset
This item was an exclusive
The Dalek's are the most feared creatures in existence; conquerors of countless worlds and annihilators of alien civilisations.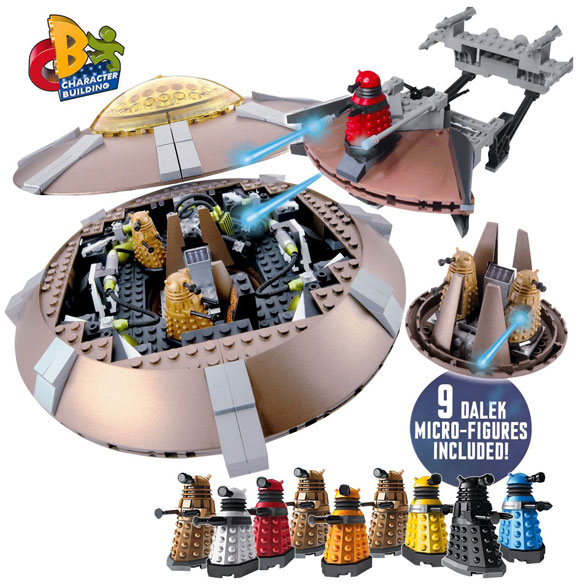 This Dalek mega set is a construction playset which includes the Dalek spaceship, a Dalek skimmer set, just like the ones that are released from the launch bays when they are invading, and nine mini Dalek figures.
On the ever popular TV show Doctor Who, the Daleks saucer-shaped ships are fast, powerful and heavily armed.
The Dalek spaceship features moveable parts, laser cannons and a transparent dome.
Colours and styles may vary. For ages 6 years and over.