Doctor Who Dalek Subtle Suit Jacket

Available to order exclusively in the USA from www.fun.com
Exterminate the status quo.
Subtlety is a word that never found its way into Dalek vocabulary. Their mindset caters more to blatant destruction than it does to calculating tactics, but times have changed, and their strategy must evolve, as must their fashion.
Items Included…
Suit Jacket
Tie
Pocket Square
Matching trousers available separately
Long gone are the days of an intimidating, emotionless metal cocoon of gadgetry. Now is the time for cunning wear that takes their nemesis by surprise. Now is the time for this exclusive Secret Identity Dalek suit for men.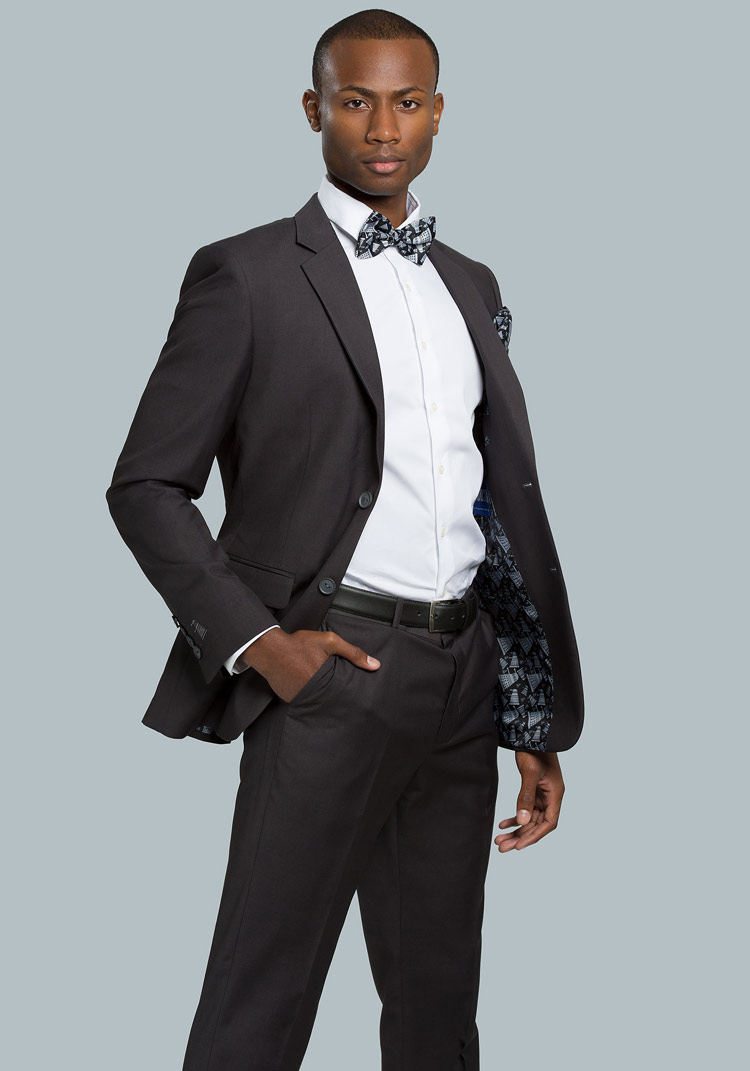 The suave charcoal exterior exterminates any idea of a secret invasion, while the jacket's elegant satin interior displays your true affiliations with a repeating black and white Dalek pattern.
Jacket
80% polyester 20% rayon.
Slim fit for a tailored look.
Two interior pockets; three exterior pockets.
Custom debossed buttons on front and cuffs.
Double vent.
Custom embroidery on right wrist.
Dry clean only.
Bow Tie
Fully adjustable; hook clasp.
The matching pocket square and bow tie both bring a soft peek of the suit's interior to the forefront, while still keeping you perfectly incognito from the eyes of any Time Lord that could be watching.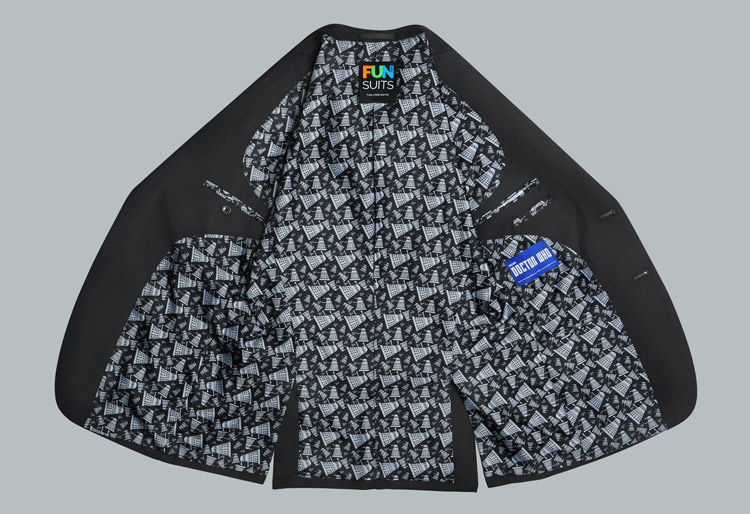 Stylized Dalek themed buttons adorn each sleeve, while a small embroidered version of the Dalek is designed into the wrist as well. Each detail combines for a subtle style that no Time Lord could ever predict.
Make no mistake; the invasion is coming, and it's already too late for the Doctor to stop it. The Dalek style invasion, of course.