Doctor Who Time Zone Playset Cold War 1983
Cold War 1983 Time Zone Playset
Key Features
· 3D card diorama playset
· Clip the sets together to build bigger 'zones'
· In scale with the Doctor Who 3.75-inch action figures
· Each playset includes 1 x exclusive accessory or figurine
Collect and build the universe of Doctor Who with these 3D card diorama playsets that feature different time zones visited by the Doctor in the hit TV series.
You can travel between different time zones or clip the sets together to build bigger 'zones'.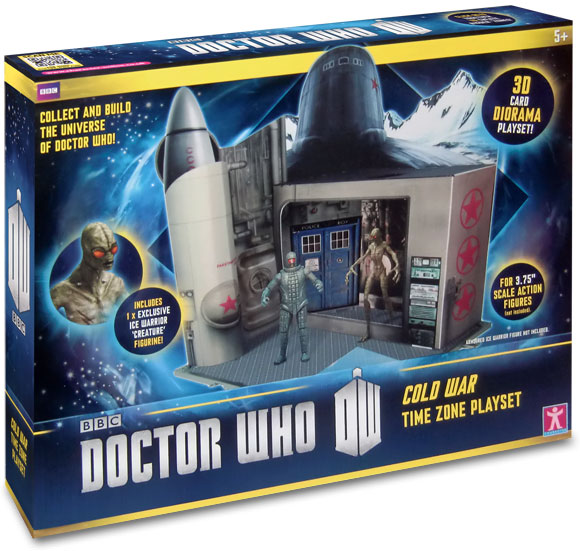 The playsets are in scale with the Doctor Who 3.75-inch action figures so you can create your own adventures or simply display your collection.
There are two Time Zone playsets to collect.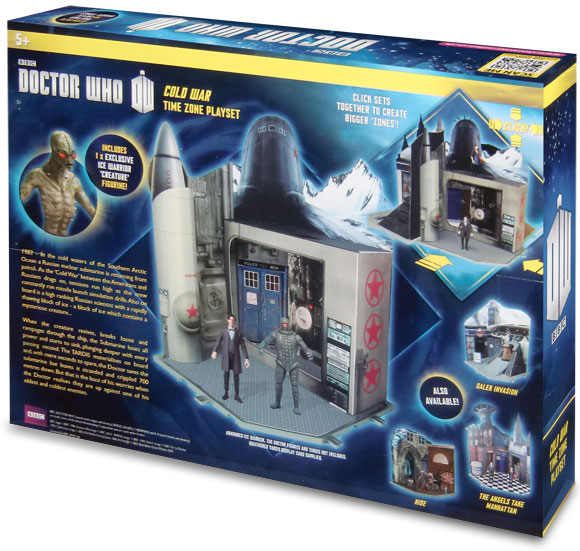 Cold War; 1983 – In the cold waters of the Southern Arctic Ocean a Russian nuclear submarine is returning from patrol. As the 'Cold War' between the Americans and Russians drags on, tensions run high as the crew constantly run missile launch simulation drills.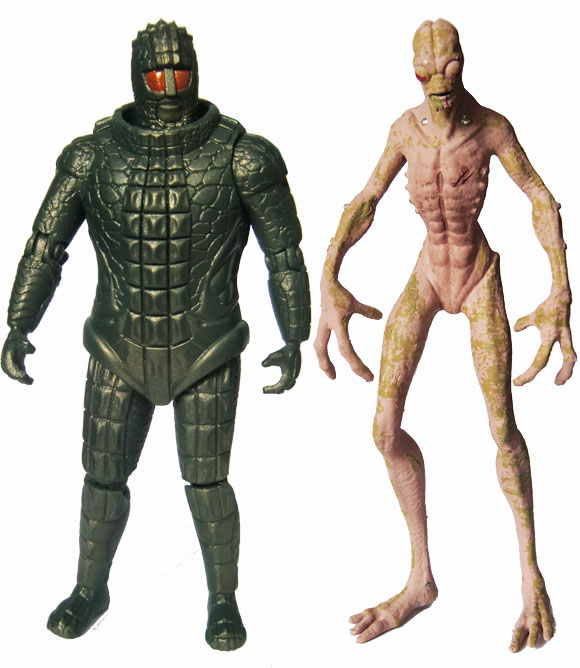 Also on board is a high ranking Russian scientist with a rapidly thawing block of ice – a block of ice which contains a mysterious creature.
When the creature revives, breaks loose and rampages through the ship, the Submarine loses all power and starts to sink, plunging deeper with every passing second.
The TARDIS materialises on board and, with mere seconds to spare, the Doctor saves the submarine but leaves it stranded and crippled 700 metres down. But that is the least of his worries when the Doctor realises they are up against one of his oldest and coldest enemies.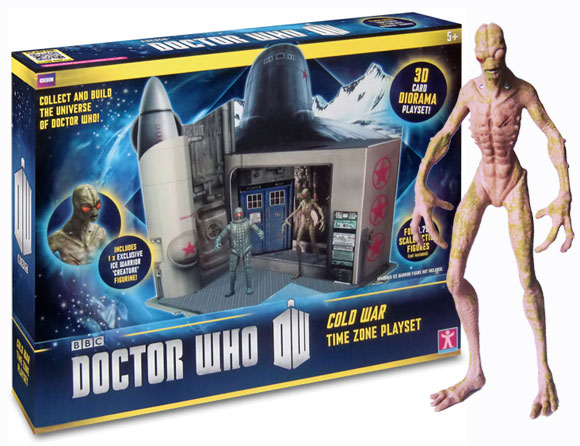 Cold War Time Zone Playset includes 1 exclusive Ice Warrior 'Creature' figurine. One supplied. For ages 5 years and over.