2013 Doctor Who Character Toys Galleries + Poll
Doctor Who Character Toys 2013
3.75 inch figures – £6.99
3.75 inch TARDIS – £12.99
4 x 3.75 interconnecting playsets with unique accessory – £9.99
All above to be released May/June time
Anniversary Daleks (limited run), Variants Possible
Classic dioramas – 5 inch twin figure sets (exact form TBC)
New (Refreshed) 5″ 11 Doctors box set – exact form TBC
New wave of talking Daleks as pictured (Pre-production samples on show)
Doctor Who monster Mashems
3rd, 4th, 10th/9th and River Song sonic screwdriver re-releases in new packaging
Toys R Us Exclusives (not Shown)
11x 5″ Doctor / Dalek boxed sets
New Doctor Who Character Items on display at the 2013 toy fair. Please see the gallery at the bottom of the page for a full range of images.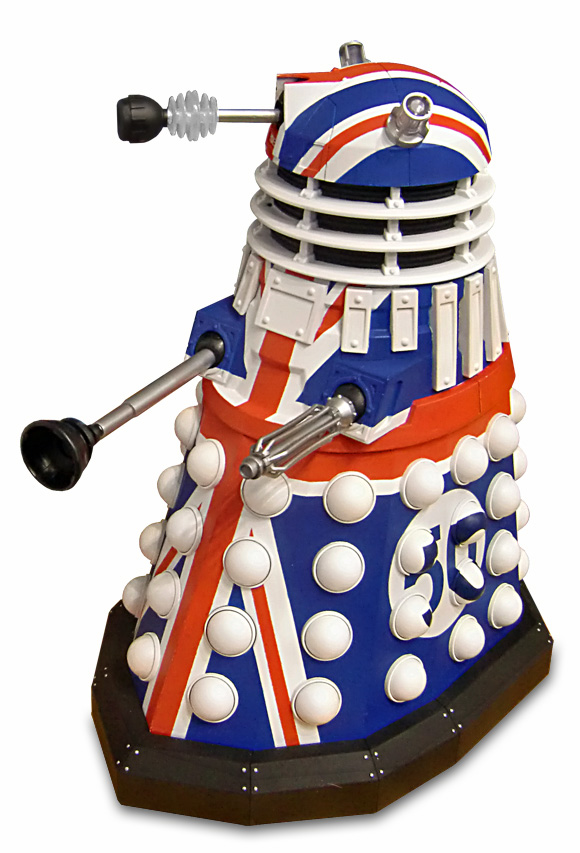 The Talking Daleks consist of an Ironside Dalek, The Supreme Dalek (Remembrance of the Daleks), The Supreme Dalek (Resurrection of the Daleks), Guard Dalek (The Chase, seen briefly on screen, ex movie Dalek with no base and changed ears), The Supreme Dalek (Dalek Invasion of Earth) & The Supreme Dalek (Planet of the Daleks)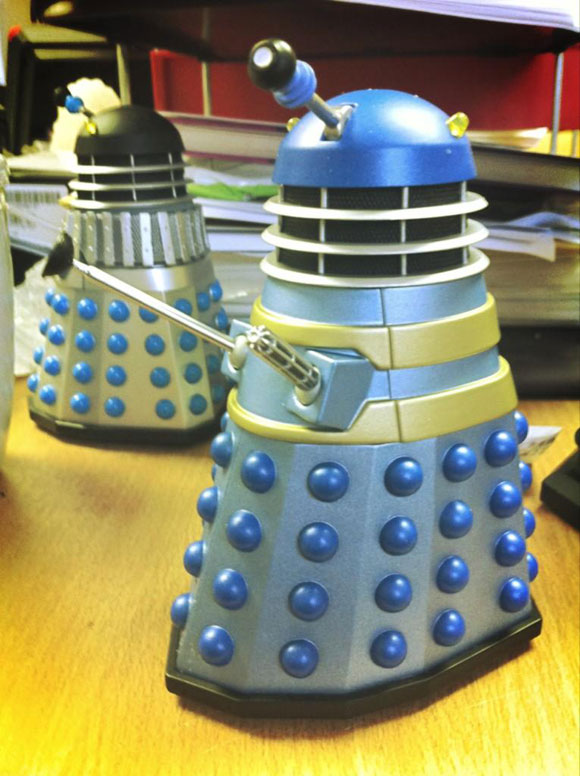 Above image courtesy of Alasdair Dewar.
Newly packaged sonic screwdrivers (£9.99) from the 3rd, 4th, 9th/10th Doctors and River Song. The exact form of The refreshed 11 Doctors set it to be confirmed.
Anniversary Daleks (limited run) with lights and sounds – further variants possible…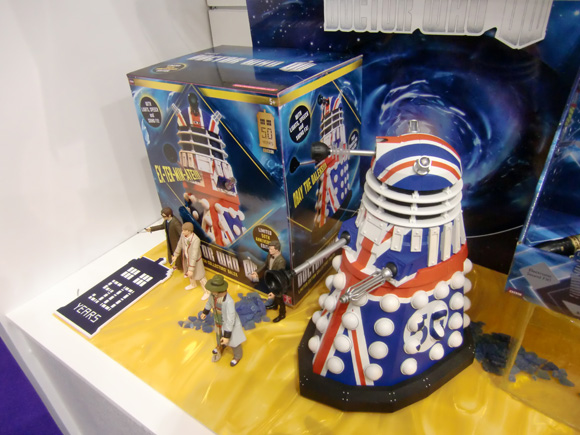 Doctor Who monster Mashems…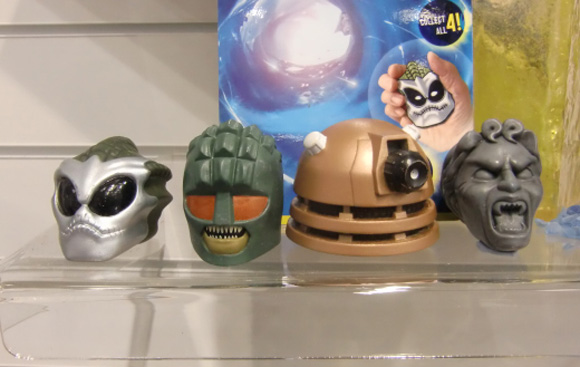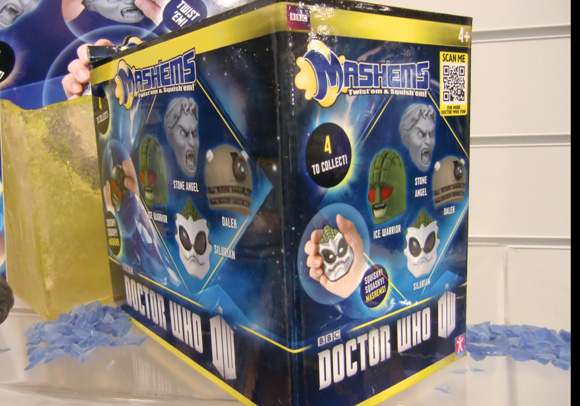 Talking Daleks wave 2, please note some of these are pre production samples…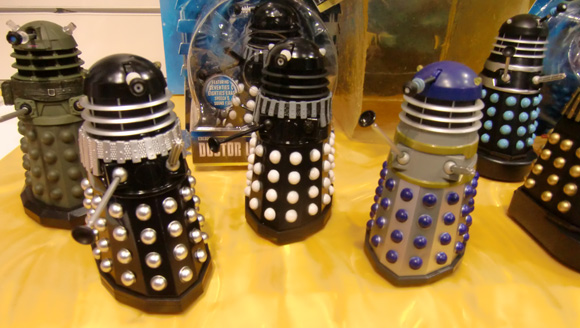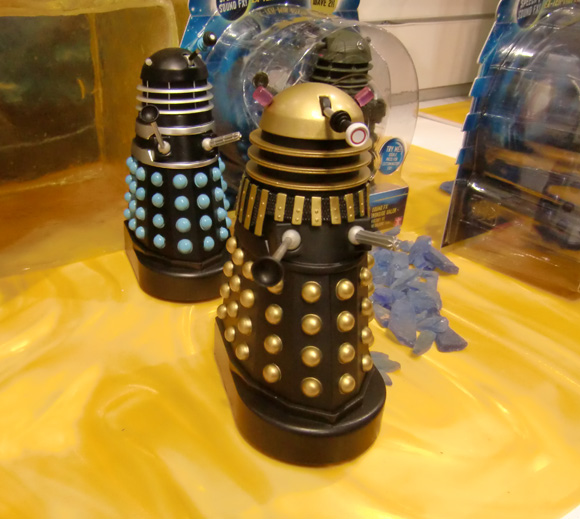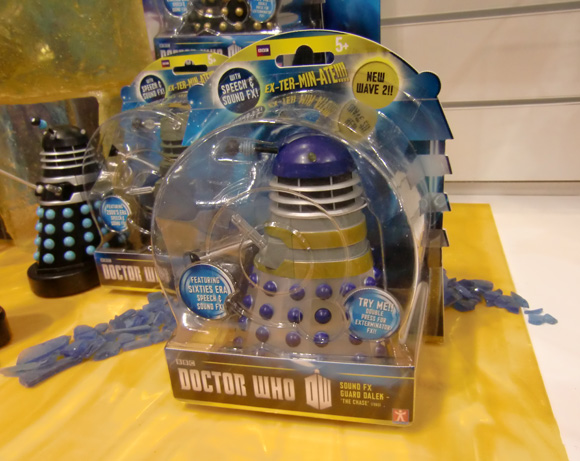 The new 3.75 inch Tardis…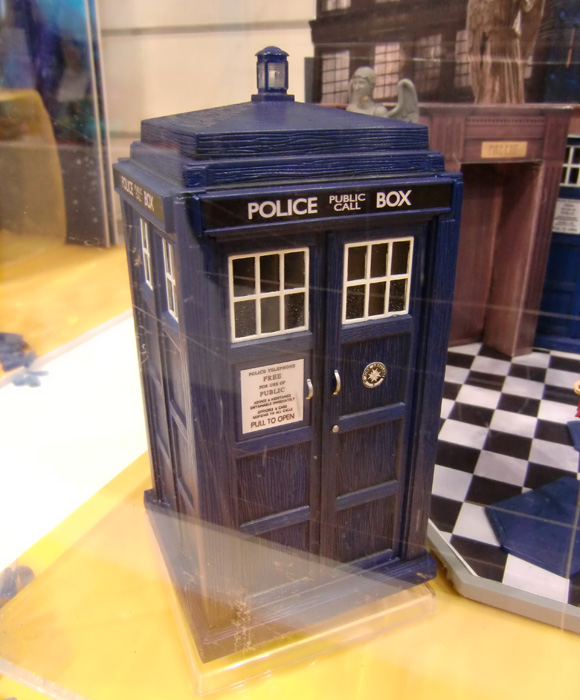 The new 3.75 inch figures – Also included is a Cyberman with arm gun…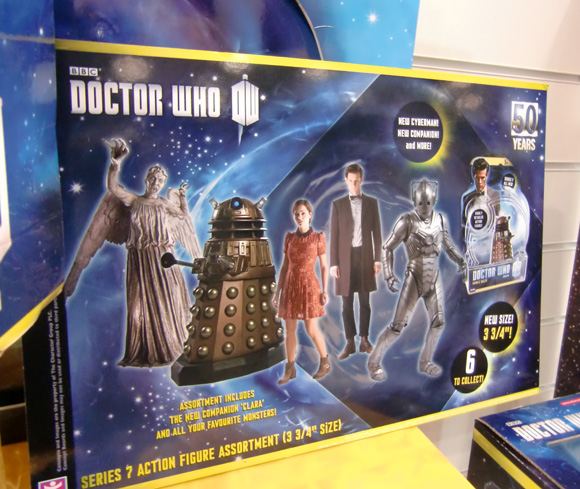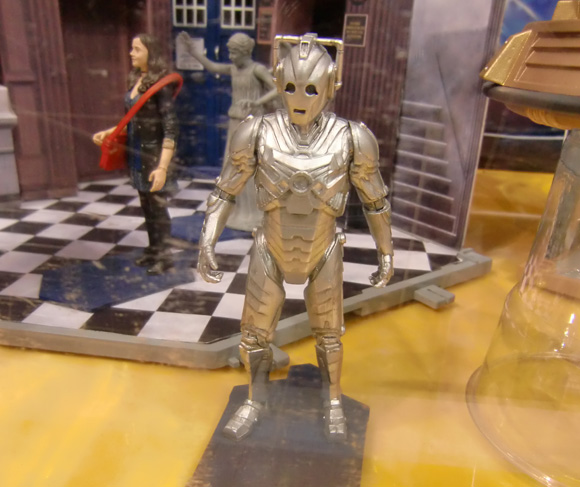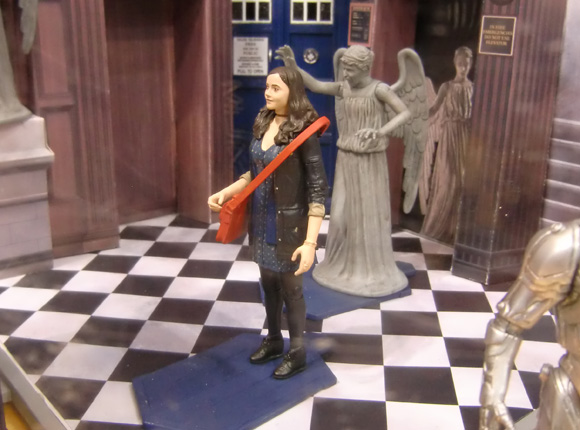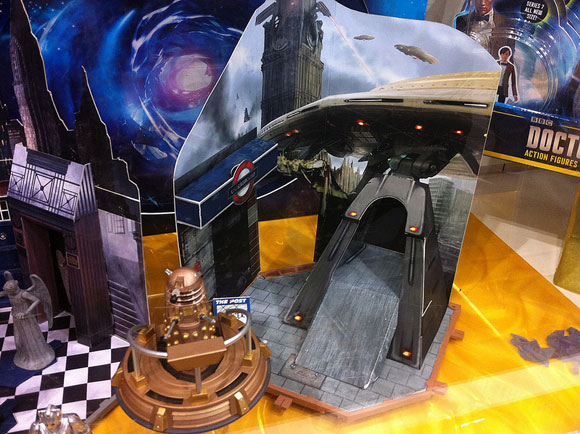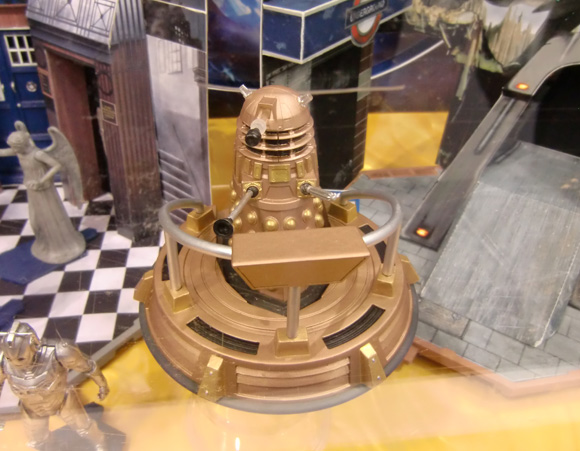 Sonic screwdrivers re-releases – £9.99 price point…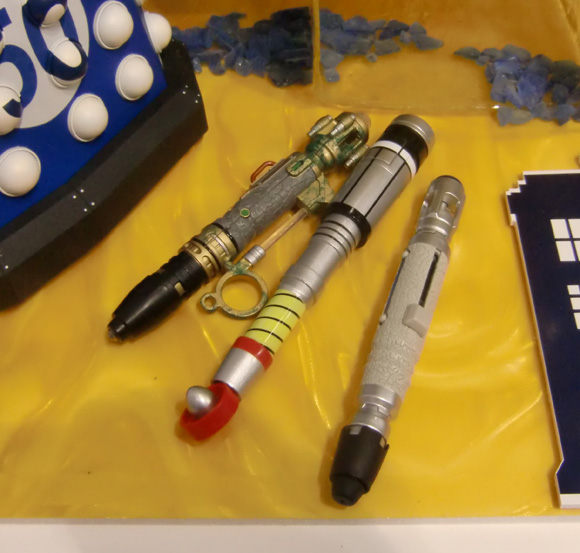 Iconic scenes collectors sets…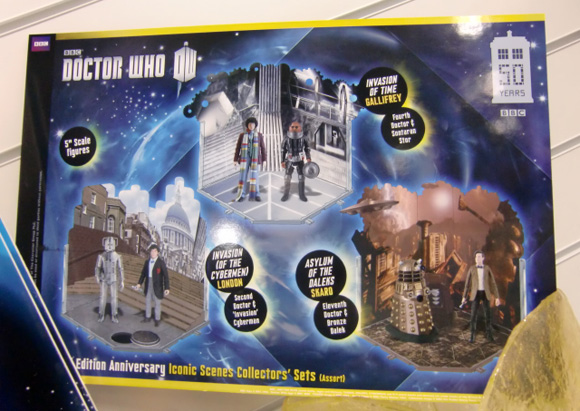 72157632587240926

With thanks to Character, Evolution PR and Alasdair Dewar.