Doctor Who 1000 Piece Calendar Jigsaw Puzzle(USA)
Doctor Who Calendar 1000 Piece Jigsaw Puzzle
Available to order in the USA from www.amazon.com
The Doctor Who Gallifreyan Calendar will help you find the weekday for any date between 1600 and 9999 A.D.
1,000 Piece Puzzle
20×27 Inches
Unique Puzzle Design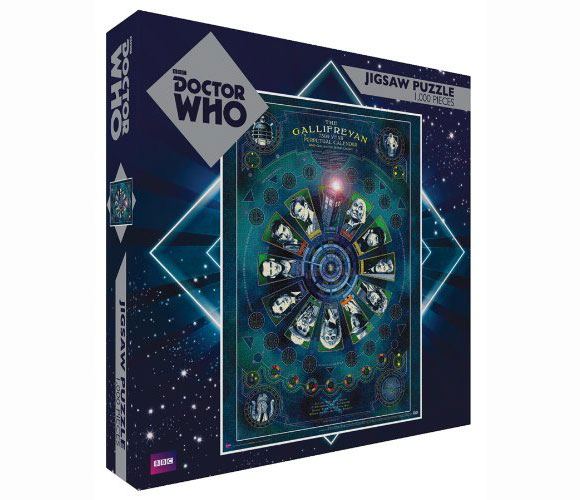 It features a view of the night sky from Earth's South Pole on the night Doctor Who premiered and it's packed with images, quotes, and people from the Doctor Who universe. Did we mention it was designed by one of our favorite artists, Russell Walks? It is a real beauty and will look great on the wall of your favorite Whovian.
The fabulous poster is available to order in the UK from www.forbiddenplanet.com