Doctor Who at the BBC Volume 8: Lost Treasures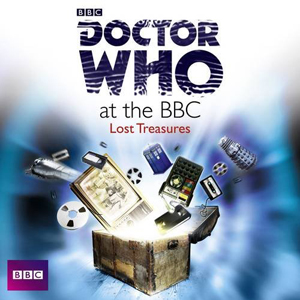 Doctor Who at the BBC Volume 8: Lost Treasures
Louise Jameson presents a time travelling journey behind the scenes of Doctor Who. Do you remember when the Fourth Doctor called in on Pete Murray's Open House? Or when Louise Jameson was menaced by a Dalek? Do you remember June Whitfield auditioning a Dalek?
If not, now's your chance to catch up! Featuring rare recordings, this collection is full of gems. There are contributions from six lead actors – Jon Pertwee, Tom Baker, Sylvester McCoy, Christopher Eccleston, David Tennant and Matt Smith – plus co-stars Louise Jameson, Lalla Ward, Nicholas Courtney, Karen Gillan and Jenna Coleman, and production personnel including Delia Derbyshire, Peter Howell, Pennant Roberts, Russell T Davies and Steven Moffat.
There are also features on the show's theme tune; the recovery of a lost TV episode; the cancellation of Shada and the legendary Blackpool exhibition, along with clips from a radio programme broadcast live from a Doctor Who convention!
Available to order from www.bbcshop.com