Rose Tyler Confirmed for Gallifrey Collection
Rose Tyler Confirmed for Gallifrey Collection
Celebrate the world's favorite space-and-time-traveling adventurer with the latest range of TITANS from Titan Entertainment – a multiverse of figures to collect!
Since we first started our Doctor Who TITANS all that time ago, fans have been requesting one figure more than any other, we received emails, tweets, requests at every show we displayed at – and we listened (also we really wanted to do it, because we're massive fans too).
There were rumours she was trapped in a parallel universe, possibly lost forever, but thanks to some Gallifreyan technology and a particularly clever Time Lord we can now proudly reveal…
Rose Tyler is confirmed for the TITANS Gallifrey Collection!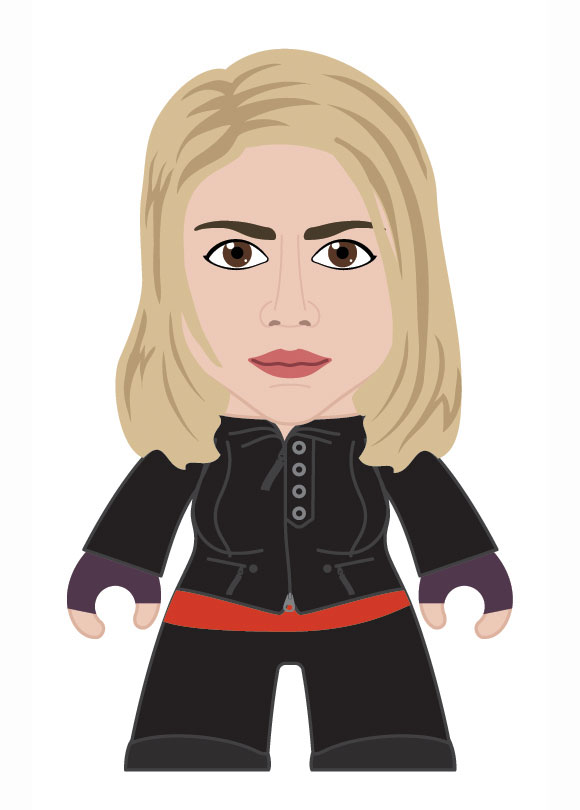 Due for release alongside the 10th Doctor, K9, The Master and more, the Bad Wolf herself – as memorably portrayed by Billie Piper – will be available as a 3" blind boxed figure as designed by superstar artist Matt JOnes aka Lunartik!