Doctor Who and the Day of the Daleks Audio CD
Available to order from www.amazon.co.uk
An unabridged reading of this classic novelisation of a 1972 TV story featuring the Third Doctor, as played on TV by Jon Pertwee.
Mysterious humans from 22nd Century Earth 'time-jump' back into the 20th Century, so as to assassinate a high-ranking diplomat on whom the peace of the world depends.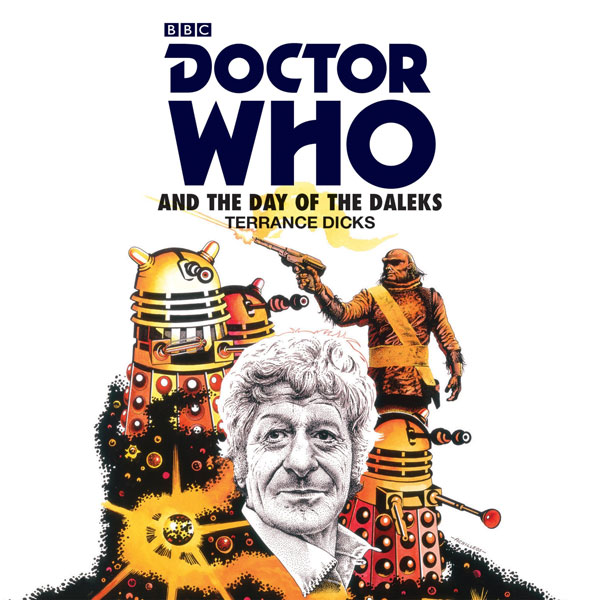 The Doctor, Jo Grant and the Brigadier are soon called in to investigate. Jo is accidentally transported to the future; the Doctor follows, eventually to be captured by his oldest and deadliest enemies: the Daleks!
Having submitted the Doctor to the fearful Mind Analysis Machine, the Daleks plan a 'time-jump' attack on Earth in the 20th Century! Duration: 4 hours 30 mins approx