Doctor Who Adventures behind the scenes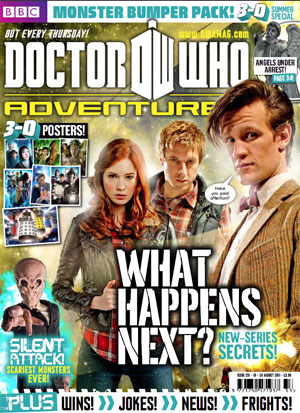 Doctor Who Adventures takes fans behind the scenes of the magazine
left: The cover of issue 231
Visitors to the Doctor Who Experience on Friday the 5th August were treated to a special appearance from the editorial team from Doctor Who Adventures magazine.
The team were at the Experience at London's Olympia II for an exclusive Behind the Scenes with the Doctor Who Adventures masterclass. The magazine team ran four interactive one-hour sessions, during which they showed over 100 youngsters how to go about making a weekly magazine. The masterclass gave a real insight into all aspects of magazine publishing, from designing a magazine cover to deciding on the ideal free gift.
Each session was lead by Doctor Who Adventures editor, Natalie Barnes, while there was also a special guest appearance from comic designer John Ross, who has designed a comic strip for every issue of the magazine since it launched over four years ago.
Kieran at the event with Doctor Who Adventures editor, Natalie Barnes…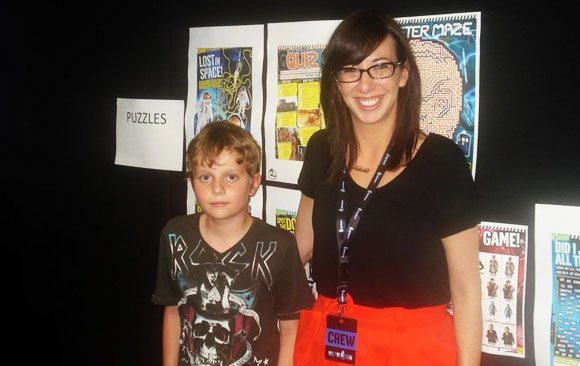 Natalie Barnes said, "We had a lot of fun at the Doctor Who Experience on Friday. The workshop was a great opportunity for us to meet with fans of Doctor Who Adventures and to show them how we put the magazine together. We were really impressed by their creativity– they'll be after our jobs soon."
Behind the scenes with Doctor Who Adventures is the first in a line of summer workshops at the Doctor Who Experience. You can find out more information on other workshops Here. .