Doctor Who Adventures issue 321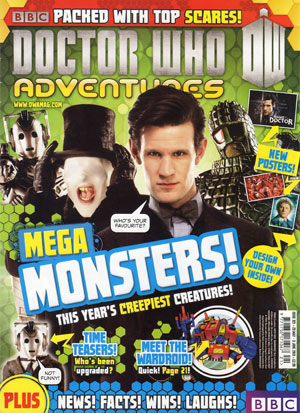 Doctor Who Adventures issue 321
Doctor Who Adventures is a magazine for young boys and girls who love Doctor Who.
The magazine immerses readers into the world of the Doctor and his friends, taking them on an adventure into time and space!
It is packed full of monster and creature fact files, brilliant posters, behind-the-scenes secrets, competitions, comic strip action and puzzles. There's always loads of excitement, action, adventure and fun!
Doctor Who Adventures is a must-have for young fans of the successful BBC series! This magazine is written for and aimed at children in the 6-12 years old age range.
Inside Doctor Who Adventures issue 321…
Who news
Mega Monsters
Time teasers
Episode guide
Doctor Doctor
Whonivers Collection
Line of battle (comic)
Where's The Doctor – Planet of fire
Epic endings
Alien babies
Posters
You Who and more…
This issue comes with a Monster desk set… The next issue comes with a time travellers note book.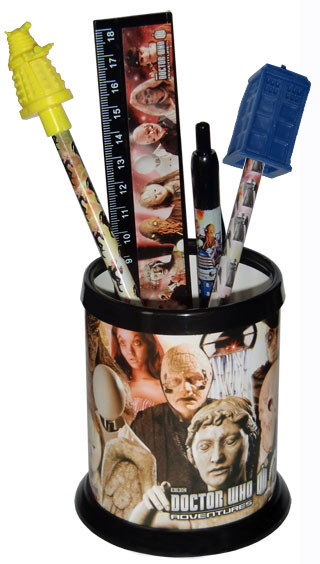 Doctor Who Adventures Magazine Subscriptions to End
Due to the increasingly high cost of postal delivery Doctor Who Adventures Magazine will no longer be offering subscriptions as servicing copies is now unprofitable for them.

"We have explored all options, but in the end found that there is no viable way to keep the subscription service going without losing money.
I would like to express my sincerest apologies for this disappointment.
I appreciate that this may cause significant upset for the little ones who love getting their magazine through the door every week."
Subscribers should get a letter in the next few days with details on how to reclaim any overpayments. If you wish to ensure a regular copy we suggest you put in an order with your local newsagent.
Please note this is the last subscription copy. Doctor Who Adventures will now be published fortnightly with the next issue available on Tuesday June 4th