Doctor Who Adventures issue 318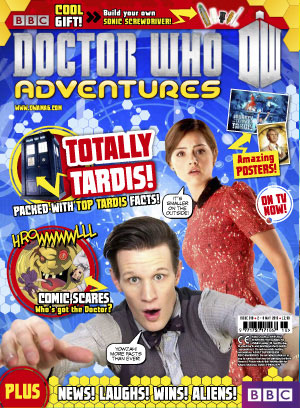 Doctor Who Adventures issue 318
This week's Doctor Who Adventures is just like the TARDIS – it's much bigger on the inside, packed with crazy fun stuff and it's got the Doctor in it! Also, it's a bit blue!
Don't miss this mag if you want to get your hands on tons of TARDIS facts!
This issue comes with a Build your own sonic screwdriver kit! It even comes with a regular screwdriver to make that happen.
We think of everything. Also, don't miss loads of monster laughs, brilliant comics and top scares!