Doctor Who Adventures issue 297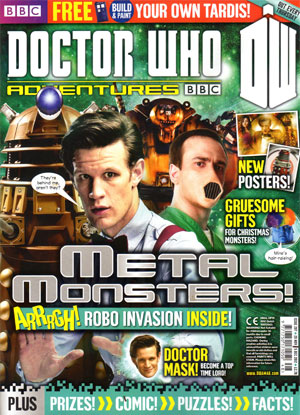 Doctor Who Adventures issue 297
Hello time travellers!
…And one, two, three, Happy Christmas! Oh, hang on. Bit early, aren't I?
I'm sure it can't be too Far oFF because it's cold outside the TARDIS doors and I've already done my Christmas list.
And you know what? It Feels like the time oF year when monsters start to plan invasions and yet everything in place for scares over the holidays.
I'm ready For them, so I hope you are, too! Remember to wrap up toastie warm!

Also inside…
Metal menaces
Robo data
Doctor mask
Pocket science
Totally Tardis
Gruesome gifts
Upload
The Runaway Bogey(comic)
Cowboy central and more…
This weeks issue comes with a paint your own Tardis set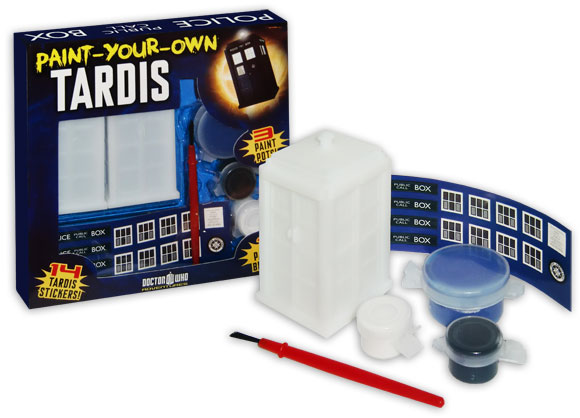 .
Doctor Who Adventures is a weekly magazine for people who love Doctor Who.
The magazine immerses readers into the world of the Doctor and his friends, taking them on an adventure into time and space every week!
It is packed full of monster and creature fact files, brilliant posters, behind-the-scenes secrets, competitions, comic strip action and puzzles.
There's always loads of excitement, action, adventure and fun! Doctor Who Adventures is a must-have for young fans of the successful BBC series!
If you are interested in subscribing, or to see various offers on the Magazine go to the BBC Doctor Who Adventures page Here. You will never miss an issue and its delivered straight to you.
Next weeks issue comes with a mega Doctor set…