Doctor Who Adventures issue 293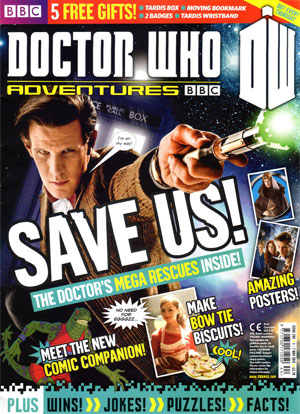 Doctor Who Adventures issue 293
Doctor Who Adventures is a weekly magazine for young boys and girls who love Doctor Who.
The magazine immerses readers into the world of the Doctor and his friends, taking them on an adventure into time and space every week! It is packed full of monster and creature fact files, brilliant posters, behind-the-scenes secrets, competitions, comic strip action and puzzles. There's always loads of excitement, action, adventure and fun! Doctor Who Adventures is a must-have for young fans of the successful BBC series!
This weeks issue comes with a Time Lord kit.
If you are interested in subscribing, or to see various offers on the Magazine go to the BBC Doctor Who Adventures page Here. You will never miss an issue and its delivered straight to you.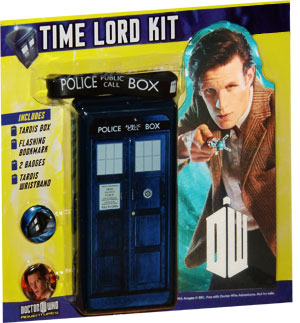 Inside this issue…
Doctor rescues
Dinosaur maze
Upload
Mega moments
Creature feature
Bow tie biscuits
New companion
Comic fun
Behind the scenes
Ultimate Dalek
Next weeks issue comes with a monster spinners and toppers set.