Doctor Who Adventures issue 291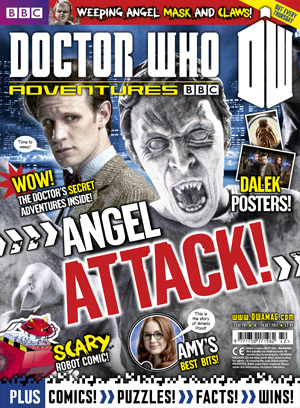 Doctor Who Adventures issue 291
Don't blink! You won't be able to read Doctor Who Adventures!
Be warned – this week's issue of Doctor Who Adventures has been taken over by the Weeping Angels. We've got a mega guide to the stony creeps, so get the lowdown on their biggest scams, scares and shocks! This issue even comes with a Weeping Angel mask and claws.
They're totally clawsome. Sorry, we mean awesome! We also have more monster laughs, cool comic fun and puzzles so tricky that they're banned by the Shadow Proclamation.
Doctor Who Adventures issue 291 is in the shops from 18 October.