Doctor Who Adventures issue 288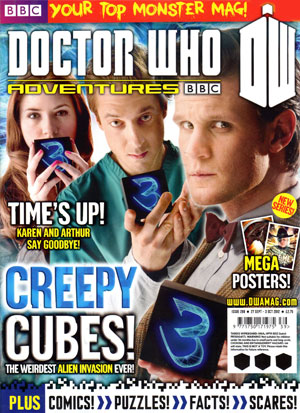 Doctor Who Adventures issue 288
How are you, gang? You don't mind me calling you 'gang', do you? I like a gang, and I could really do with someone as smart as you in it right now. I've got something extremely important to tell you and I want to see your best listening face.
So concentrate! I need you to keep your eyes open for as long as you possibly can. Don't blink, don't even think about it, because I'm about to meet the weeping Angels – and we all know what happens if you close your eyes for even one second. Good luck and be careful!

Also inside…
*Secret preview!
*Who-doku!
*Monster texts!
*Cool interview!
*Adventure guide!
*Comic action!
*Behind the scenes!
*Puzzle time!
If you are interested in subscribing, or to see various offers on the Magazine go to the BBC Doctor Who Adventures page Here. You will never miss an issue and its delivered straight to you.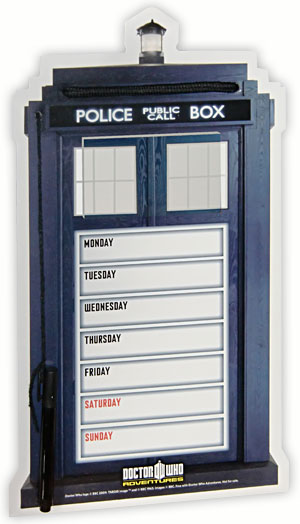 This weeks issue, priced £2.75 comes with a massive Tardis wipeboard and deadly 60 cards.
Doctor Who Adventures is a weekly magazine for young boys and girls who love Doctor Who.
The magazine immerses readers into the world of the Doctor and his friends, taking them on an adventure into time and space every week!
It is packed full of monster and creature fact files, brilliant posters, behind-the-scenes secrets, competitions, comic strip action and puzzles.
There's always loads of excitement, action, adventure and fun!
Doctor Who Adventures is a must-have for young fans of the successful BBC series!
Next weeks issue comes with a make your own Cyberman.