Doctor Who Adventures issue 281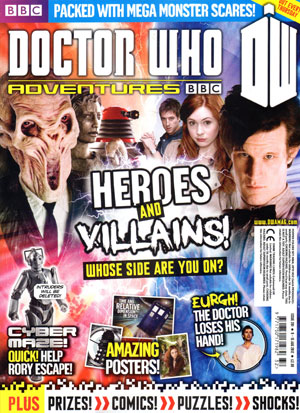 Doctor Who Adventures issue 281
Hello Time Travellers!
Guess where I've just come back From! No, you're wrong – well, just a bit. I've been to a planet where the people have no mouths! Ha! Can you imagine having no mouth?
,
Think of all the things you would miss out on, like singing, eating sweets and telling your friends rubbish jokes!
It turns out that they eat, sing and laugh Through their ears! I said to one of them: "That's a bit weird!" But they were halfway Through their breakfast and didn't hear me!

Also inside…
*Pond life
*Hall of heroes
*Cyber maze
*Creature feature
*Monster exits
*The Intergalactic games (comic)
*Werewolf breakout and more
This weeks issue, priced £2.99, comes with either a hero's or villains folder set and packs Monster invasion cards…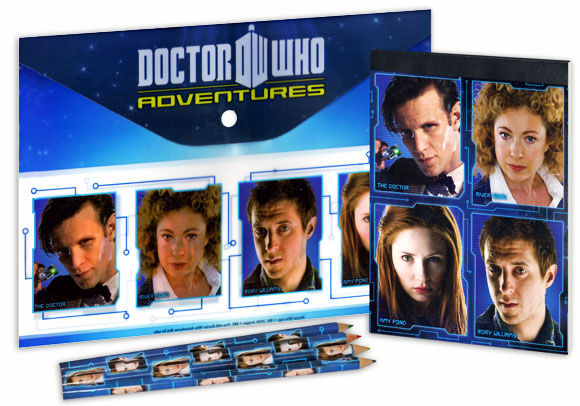 Doctor Who Adventures is a weekly magazine for young boys and girls who love Doctor Who.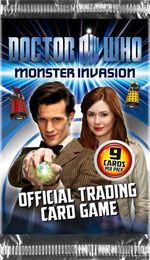 The magazine immerses readers into the world of the Doctor and his friends, taking them on an adventure into time and space every week!
It is packed full of monster and creature fact files, brilliant posters, behind-the-scenes secrets, competitions, comic strip action and puzzles.
There's always loads of excitement, action, adventure and fun! Doctor Who Adventures is a must-have for young fans of the successful BBC series!
This magazine is written for and aimed at children in the 6-12 years old age range. It is specifically targeted at a core age group of 7-8 year olds. If you are interested in subscribing, or to see various offers on the Magazine go to the BBC Doctor Who Adventures page Here. You will never miss an issue and its delivered straight to you.
Next weeks issue comes with a mega monster set including stamps, bubble stickers, keyring and more. Also included are more monster invasion cards…