Doctor Who Adventures issue 279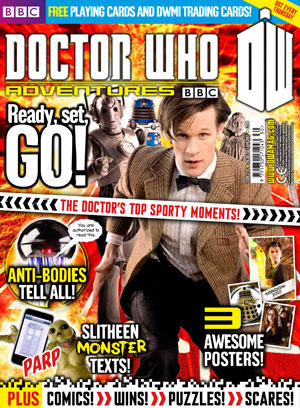 Doctor Who Adventures issue 279
This issue of Doctor Who Adventures is so packed with action that it's practically bouncing around!
We've got the Doctor's best sporty moments, a huge Canton's Code mega-quiz, an awesome Auton behind the scenes and an interview with the Anti-Bodies.
Plus, there are more monster texts, some hilarious Who lookalikes and two brilliant comics!
This issue comes with a cool pack of Doctor Who playing cards and a pack of Doctor Who monster Invasion trading cards.