Doctor Who Adventures issue 270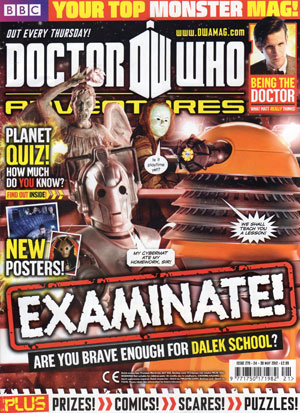 Doctor Who Adventures issue 270
Have you seen the cool Dalek money box that comes with this issue?
How awesome is that?
I got confused and tried to slot 20 pence into a real Dalek Drone's head.
He didn't like it very much, but he did zoom off in the direction of the sweet shop with my money.
Get me a lollipop, Dalek!

Also inside…
*Prepare for a scare
*Dalek School
*Being The Doctor
*Intergalactic quiz
*River fast facts
*Freaky first encounters
*Finders keepers (comic)
*Doctor Who Danger and much more…
This weeks issue comes with a Dalek Money Box and make your own Cyberman…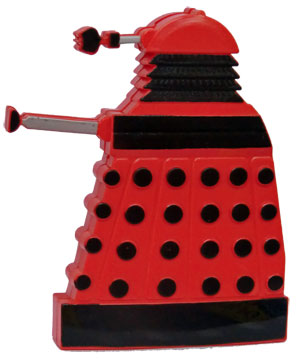 Doctor Who Adventures is a weekly magazine for young boys and girls who love Doctor Who.
The magazine immerses readers into the world of the Doctor and his friends, taking them on an adventure into time and space every week!
It is packed full of monster and creature fact files, brilliant posters, behind-the-scenes secrets, competitions, comic strip action and puzzles.
There's always loads of excitement, action, adventure and fun!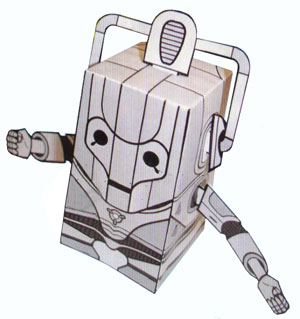 Doctor Who Adventures is a must-have for young fans of the successful BBC series!
This magazine is written for and aimed at children in the 6-12 years old age range.
It is specifically targeted at a core age group of 7-8 year olds.
Next weeks issue comes with a water squirter Sonic Screwdriver.