Doctor Who Adventures issue 268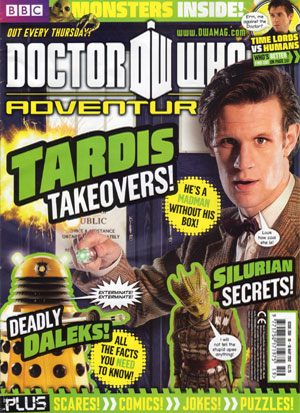 Doctor Who Adventures issue 268
Good news!
It's getting much sunnier outside, which means there's a lot more time to play.
Bad news -I went back in time to find out why spring is called spring and ran into a big, scary spring that was a King.
We eventually became pals and said we'd call each other.
So, I'm off to give King Spring a ring! Bye!

Also inside…
*World of Who
*Tardis Takeovers
*Gadget Grid
*Dalek Fast facts
*Timelords V Humans
*Trouble on The Orion Express (comic)
*Its a st up and much more…
This weeks issue comes with a Doctor Who Book and more Moshi stickers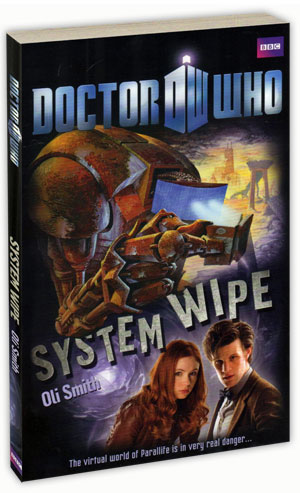 Doctor Who Adventures is a weekly magazine for young boys and girls who love Doctor Who.
The magazine immerses readers into the world of the Doctor and his friends, taking them on an adventure into time and space every week!
It is packed full of monster and creature fact files, brilliant posters, behind-the-scenes secrets, competitions, comic strip action and puzzles.
There's always loads of excitement, action, adventure and fun!
Doctor Who Adventures is a must-have for young fans of the successful BBC series!
This magazine is written for and aimed at children in the 6-12 years old age range.
It is specifically targeted at a core age group of 7-8 year olds.
Next weeks issue Comes with a Tardis Stationary Set with Tardis Tin, Ruler, Eraser and Pencil.