Doctor Who Adventures issue 264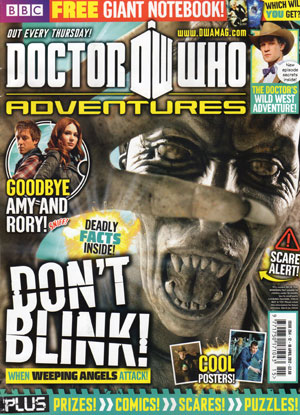 Doctor Who Adventures issue 264
Ever wondered why this magazine is quite so brilliant?
Well, I've just scanned it with the sonic and guess what?
The whole thing is made out of psychic paper!
It knows exactly what you want to read, and makes it appear before your eyes!
Ooh, look! A 200-page special on Jammie Dodgers! Hooray!

Also inside…
*Wild Western
*Way to Go
*Fast Facts
*Winston's War
*Regeneration
*The Parasites (comic)
*Back in Time (classic feature)
*upload and much more…
This weeks issue comes with either a moving Tardis of 3D silent giant notebook.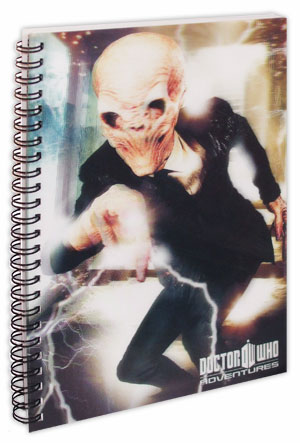 Doctor Who Adventures is a weekly magazine for young boys and girls who love Doctor Who.
The magazine immerses readers into the world of the Doctor and his friends, taking them on an adventure into time and space every week!
It is packed full of monster and creature fact files, brilliant posters, behind-the-scenes secrets, competitions, comic strip action and puzzles.
There's always loads of excitement, action, adventure and fun!
Doctor Who Adventures is a must-have for young fans of the successful BBC series!
This magazine is written for and aimed at children in the 6-12 years old age range. It is specifically targeted at a core age group of 7-8 year olds.
Next weeks issue comes with a sonic screwdriver pen.