Doctor Who Adventures issue 259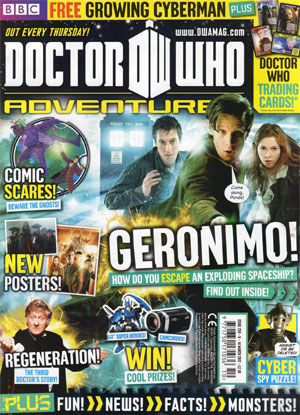 Doctor Who Adventures issue 259
Don't tell anyone -but I'm being watched.
Cameras seem to be following me everywhere I go.
And it's always when my life takes a turn for the dramatic, like when I'm saving the universe from a fate worse than broccoli.
It's never when I'm having toast and a boiled egg for breakfast.
I wonder what they're up to?

Also inside…
*Big bag in space
*Alien adventure
*Rory fast facts
*Malthill way (comic)
*who's that
*Military mission and much more
This weeks issue comes with a grow your own Cyberman and monster invasion cards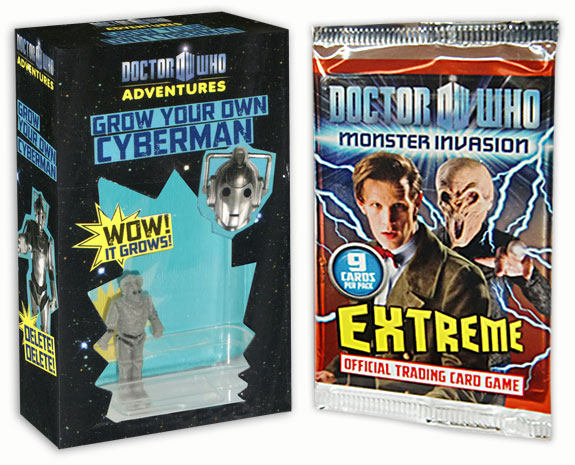 Doctor Who Adventures is a weekly magazine for young boys and girls who love Doctor Who.
The magazine immerses readers into the world of the Doctor and his friends, taking them on an adventure into time and space every week! It is packed full of monster and creature fact files, brilliant posters, behind-the-scenes secrets, competitions, comic strip action and puzzles.
There's always loads of excitement, action, adventure and fun! Doctor Who Adventures is a must-have for young fans of the successful BBC series!
This magazine is written for and aimed at children in the 6-12 years old age range.
It is specifically targeted at a core age group of 7-8 year olds.
Next weeks issue comes with The Doctors geronimo kit including a mask, sonic screwdriver badge and keyring.